Mazda CX5 2021 (or Similar)
If you are looking for a perfect rent a car for your next long drive, Mazda CX5 is surely a must-try. The advanced infotainment system with a wider 10.3-inch touchscreen makes it a technologically equipped vehicle to plan a fun trip with your friends. Fitted with the brand-new Mazda Connect services, this stylish SUV enables remote control using smartphone connectivity along with the standard Apple CarPlay and Android Auto features. For enhanced safety on roads, it brings in a 360-degree camera and a high-tech driver attention alert system to help you wisely control your vehicle position. The unique rear automated emergency braking system furthers adds on to its advanced control system. This five-seater compact SUV car comes with improved and stylish interiors.
The sleek roofline is complemented with superior material interiors to provide a posh luxury car feel. The elongated front part with a short rear-end provides a unique classy shape to this SUV car. With its standard four-cylinder engine, the Mazda CX5 will allow you to have a speedy and smooth driving experience. Its precise steering wheel position and attractive design will make sure better control. Its well-built interior design offers wide legroom and super comfortable seating to offer immense comfort for long periods. The rear can be folded to expand the 31 cubic cargo area to double 60 cubic feet area for limitless storage. The cargo floor has also been designed to be low in order to enable easy loading of heavy things. Get amazing rental deals with prices as low as AED 135/day on this stylish Mazda CX5 2021 model from Quick Lease Car Rental.
Documents Requirements
Residents and UAE Nationals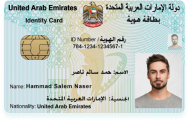 Copy of Driving License & Resident ID
Copy of Resident Visa
Passport Copy (Only for Residents)
Foreign Visitors

Original Passport or Copy
Original Visa or Copy
IDP & License Issued from Home Country
General Information
PAYMENT TYPE
Credit Card, Cash
Car options
APPLE CARPLAY / ANDROID AUTO
No
Car options
SECURITY AMOUNT
1000 AED (Optional)
PAI INSURANCE MONTHLY
100 AED (Optional)
PAI INSURANCE DAILY
20 AED (Optional)
SCDW (PER MONTH)
350 AED (Optional)
FREE DELIVERY (30 DAYS AND ABOVE)
Yes
24X7 CUSTOMER SUPPORT
Yes