Rent Mazda CX5 2019 (or Similar)
There's nothing quite as freeing as cruising down a UAE highway with an open road ahead and the sun shining down on your vehicle. Unfortunately, a lot of cars available for rent in the UAE take the fun out of such a Heavenly situation by disturbing the peace with their insufferably noisy engines. If you're searching for a car that will allow you to enjoy the sights and sounds of a UAE highway without interruption, you should seriously consider renting the Mazda CX5 2019. The 2019 edition of the Mazda CX5 comes fitted with a powerful 2.5-liter engine that will take you smoothly and swiftly. But despite the engine's high performance, it remains almost totally silent, even when being pushed to its limits. Responsive steering allows the car to navigate sharp turns with next to no notice. If the silence of driving this vehicle becomes too much for you, you can turn to the handy infotainment system with which Mazda equips this car. A 7-inch touchscreen and USB ports allow driver and passengers alike to blare music from the radio and their smartphones with ease. The infotainment system can also be used to access navigation information, which you'll no doubt appreciate if you're a tourist to the UAE and have never driven in the country before.
Because of its smooth handling, powerful engine, and other desirable traits, the Mazda CX5 2019 can be pretty expensive. In fact, many garages in the UAE charge customers outrageous amounts simply to rent the vehicle. Quick Lease is not one of them. The Mazda CX5 2019 can be rented from our fleet for a daily rate of just 135 AED.
Documents Requirements
Residents and UAE Nationals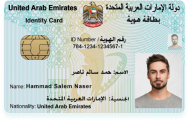 Copy of Driving License & Resident ID
Copy of Resident Visa
Passport Copy (Only for Residents)
Foreign Visitors

Original Passport or Copy
Original Visa or Copy
IDP & License Issued from Home Country
General Information
PAYMENT TYPE
Credit Card, Cash
Car options
APPLE CARPLAY / ANDROID AUTO
No
Car options
PAI INSURANCE MONTHLY
60 AED (optional)
PAI INSURANCE DAILY
5 AED (optional)
FREE DELIVERY (30 DAYS AND ABOVE)
Yes
24X7 CUSTOMER SUPPORT
Yes