Mazda CX3 2018 Rental (or Similar)
No matter what kind of trip you're planning to the United Arab Emirates, Mazda has a car for you. The Mazda CX3 2018 is particularly versatile and can be relied upon by drivers of virtually all skill levels and intentions. It comes equipped with an intuitive and easy-to-use infotainment system. This infotainment system connects to the car's crystal clear 6-speaker sound system for an audio experience that is almost as impressive as the car's driving experience. The infotainment system's Bluetooth connectivity allows passengers to play music direct from their smart devices, eliminating the need for assigning oneself to the radio. That being said, if you are a radio fan, it is indeed possible to access satellite radio through the 7-inch touch screen which the car comes equipped with. The Mazda CX3 2018 features five seats in total, each of which comes with cloth upholstery and comfortable cushioning. Certain models of the car offer faux leather upholstery and heated front seats. Both of these features could be viewed as a drawback under the UAE sun, but it's nice to have them as an option regardless.
The Mazda CX3 2018 features a base engine of 146 horsepower. A 2.0-liter and 4-cylinder model, it promises a superb performance and equally impressive fuel economy. Its 6-speed automatic transmission greatly simplifies navigating the roads of the UAE's biggest cities, where a driver needs all the help they can get. You can rent the 2018 edition of the Mazda CX3 direct from Quick Lease for just 117 AED per day.
Documents Requirements
Residents and UAE Nationals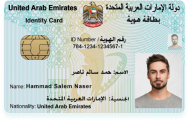 Copy of Driving License & Resident ID
Copy of Resident Visa
Passport Copy (Only for Residents)
Foreign Visitors

Original Passport or Copy
Original Visa or Copy
IDP & License Issued from Home Country
General Information
PAYMENT TYPE
Credit Card, Cash
Car options
APPLE CARPLAY / ANDROID AUTO
No
Car options
SECURITY AMOUNT
1000 AED (Optional)
PAI INSURANCE MONTHLY
100 AED (optional)
PAI INSURANCE DAILY
20 AED (optional)
SCDW (PER MONTH)
350 AED (optional)
FREE DELIVERY (30 DAYS AND ABOVE)
Yes
24X7 CUSTOMER SUPPORT
Yes