Mazda 6 2019 (or Similar)
This mid-sized sedan Mazda 6 2019 stands out amongst other sedan vehicles. The remarkably flowing exterior shape remains unrivaled. Additionally, the car offers drivers superb handling and admirable performance. As you step into the car, you will notice the impressive cloth upholstery, dual-zone climate control, power features, and an 8-inch touchscreen infotainment system bolted on the dashboard. It also includes Bluetooth connectivity, two USB ports, and Apple CarPlay and Android Auto integrated to the screen. While the vehicle isn't too spacious, it is still a roomy sedan. Drivers can take advantage of their wide variety of power adjustments to the driver's seat. The trunk space offers additional space when the rear seats are folded down. We all know that most sedans are very efficient, and the Mazda 6 2019 is proof, as it offers relatively good fuel economy. It has a responsive steering wheel that provides excellent grip allowing you to have complete control of the vehicle, especially at sharp turns.
Apart from excellent outward vision due to its low hood, the Mazda 6 offers a range of safety features including automatic braking system (ABS), blind-spot monitors, adaptive cruise control, a rearview camera as well as active lane control amongst several other excellent features. The Mazda 6 2019 produces a pleasing engine noise, unlike other vehicles that need a shield for their blaring engine sounds. The cabin is pretty serene, with no obtrusive external sounds. We at Quick Lease Car Rentals, a premium car rental agency in Dubai, offer this vehicle at competitive rates. Customer safety is our top priority, so we ensure every car present at our car rental goes through regular checks and maintenance. We take pride in offering clean and well-maintained vehicles. To know more about our services and extensive fleet or to rent a car of your choice, you may contact us on 044087300. The team will be more than glad to assist you with all your requirements.
Documents Requirements
Residents and UAE Nationals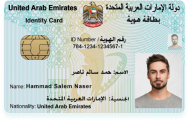 Copy of Driving License & Resident ID
Copy of Resident Visa
Passport Copy (Only for Residents)
Foreign Visitors

Original Passport or Copy
Original Visa or Copy
IDP & License Issued from Home Country
Car options
APPLE CARPLAY / ANDROID AUTO
No
Car options
FREE DELIVERY (30 DAYS AND ABOVE)
Yes
24X7 CUSTOMER SUPPORT
Yes