Rent Mazda 6 2023 (or Similar)
The 6 is the sporty, roomy, sharp-driving representative of Mazda. It is now fitted with features that elevate the overall experience. This is because they believe form and function should be inextricably interlinked. The most noticeable amendment is on the exterior, where the vehicle gets a new grille and fog lamps integrated with the latest LED headlights. A feature-rich car, it includes technology that helps you stay connected and also keeps you entertained. In terms of safety, you get the Mazda Cruise Control which helps maintain your vehicle's speed and ensure the adequate distance between you and the car. It is an excellent feature, especially when driving in traffic, as you don't have to control it fully. This feature does it all.
At Quick Lease Car Rental, we offer the Mazda 6 for rent at an affordable price. Moreover, we ensure it undergoes comprehensive checks for your safety and comfort. Apart from this, you also benefit from free service and maintenance and 24/7 support. Should you require any other assistance on our rent a car process, our team is here to help. We have the knowledge and expertise to offer feasible solutions that meet your requirements. Send us an inquiry today, and we'll be in touch with all the details. Our car rental booking process is open to both residents in the UAE and tourists.
Documents Requirements
Residents and UAE Nationals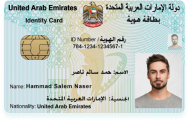 Copy of Driving License & Resident ID
Copy of Resident Visa
Passport Copy (Only for Residents)
Foreign Visitors

Original Passport or Copy
Original Visa or Copy
IDP & License Issued from Home Country
General Information
PAYMENT TYPE
Credit Card, Cash
Car options
APPLE CARPLAY / ANDROID AUTO
No
Car options
PAI INSURANCE MONTHLY
100 AED (optional)
PAI INSURANCE DAILY
20 AED (optional)
SCDW (PER MONTH)
350 AED (optional)
SECURITY TYPE
Credit Card
FREE DELIVERY (30 DAYS AND ABOVE)
Yes
24X7 CUSTOMER SUPPORT
Yes