Mazda 3 2017 Rental (or Similar)
If you're renting a car in the United Arab Emirates, you should always try to secure a compact model. We say this because UAE cities such as Dubai and Abu Dhabi are terribly crowded, which makes driving and parking large vehicles extremely complicated. While we will concede that many compact cars can only obtain their slight size by sacrificing a spacious interior, the Mazda 3 is not one of them. This car long ago established itself as a small but roomy vehicle and its 2017 model only furthers that reputation. Inside the Mazda 3 2017, you will find five comfortable and finely upholstered seats. Although legroom in the back may not be enough to fit three full-sized adults, it is more than enough for younger passengers. For this reason, the Mazda 3 2017 is extremely popular among families visiting the UAE with young children. To help pass long drives from emirate to emirate, this car comes equipped with a six-speaker sound system. Over these six speakers, you can blare HD radio, as well as anything else you can produce via the car's Bluetooth connectivity and dual USB ports. You'll also appreciate the Mazda Connect infotainment system with which the 2017 edition of the Mazda 3 comes equipped. Mazda Connect can be used to control temperature and access navigation information, among other things.
The standard Mazda 3 comes fitted with a 2.0-liter 4-cylinder engine. With a horsepower of 155, this engine allows the car to glide along the highway with smooth handling despite its speed. For those craving something a little more powerful, the Mazda 3 is also available with a 2.5 4-cylinder engine that is capable of 184 horsepower. Regardless of your chosen engine, the Mazda 3 boasts excellent fuel economy, so you won't see your fuel reserve, or your bank account drain during your stay in the UAE. If saving money is your main priority, be sure to rent the Mazda 3 from Quick Lease. With our affordable rates, you can get behind the wheel of this car for as little as 94 AED.
Documents Requirements
Residents and UAE Nationals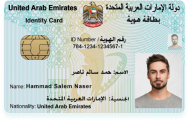 Copy of Driving License & Resident ID
Copy of Resident Visa
Passport Copy (Only for Residents)
Foreign Visitors

Original Passport or Copy
Original Visa or Copy
IDP & License Issued from Home Country
Car options
APPLE CARPLAY / ANDROID AUTO
No
Car options
PAI INSURANCE DAILY
5 AED
FREE DELIVERY (30 DAYS AND ABOVE)
Yes
24X7 CUSTOMER SUPPORT
Yes