RENT LAMBORGHINI SUV URUS 2024 AT AN ECONOMICAL PRICE (or Similar)
Quick Lease is now offering you to rent a Lamborghini Urus 2024; get one now. Building upon the significant changes in the previous year, including the expansion of the Urus line and a slight power increase, this year's model continues to impress. While we anticipate future developments, such as an all-electric Urus variant in the works, the 2024 Urus remains a formidable contender.
True to Lamborghini's reputation, this SUV delivers staggering acceleration and impressive handling capabilities. It achieved remarkable performance figures during our tests, ranking among the fastest vehicles we've ever tested. Accelerating from 0 to 60 mph in a mere 3.3 seconds and completing the quarter-mile in 11.4 seconds, the Urus is a force to be reckoned with. Additionally, it exhibits a remarkable lateral grip, averaging 1.03 g on our skidpad.
Despite its outstanding performance, the Urus retains its day-to-day drivability. The steering is precise and well-balanced, while the engine delivers power instantaneously, making it a considerable option to go for a Lamborghini SUV rental.
GET COMFORTABLE WITH LAMBORGHINI SUV RENTAL
Expect nothing short of exceptional comfort from the Urus. The front seats provide a luxurious experience with heating, ventilation, and massage functions. Opting for the available rear driver's seat ensures ample lateral support for the entire family. The climate control system operates quietly and efficiently, enhancing overall comfort.
In standard drive modes, the cabin remains quiet and serene. However, selecting Sport or Corsa mode unleashes the captivating symphony of the engine and exhaust, adding a thrilling soundtrack to your journey. When you rent Lamborghini SUV, you will notice that the ride quality is composed and stable in standard mode, with only occasional bumps slightly affecting the experience, possibly amplified by the 22-inch wheels on our test car.
RENT A LAMBORGHINI URUS AND EXPERIENCE ITS INTERIOR
Step inside the Urus and discover a thoughtfully designed interior. Getting in is effortless, thanks to this streamlined SUV's generous door openings and comfortable ride height. The range of wheel and seat adjustments accommodates occupants of various sizes; even those on the larger side will find ample interior space when you rent a Lamborghini Urus 2024. Large mirrors and expansive windows ensure excellent exterior visibility.
The central entertainment screen is divided into two sections. The upper screen controls a wide array of features, including navigation and audio, while the lower section is dedicated to climate control. The touch-sensitive controls on the displays are user-friendly, with their large size allowing for easy adjustments while driving. The robust reverse and drive mode levers offer a satisfying tactile experience.
Rent Lamborghini SUV 2024 today and indulge in the ultimate blend of performance and comfort. Immerse yourself in its thrilling capabilities, enjoy the refined interior, and savour this exceptional SUV's unmatched driving experience.
LAMBORGHINI URUS 2024 TECHNOLOGY
The Urus boasts impressive technology features. Its three primary displays present clear and easily readable graphics, enhancing the overall user experience. The responsive voice controls support Android Auto and Apple CarPlay for seamless smartphone integration. Connectivity options include four USB ports, wireless charging, and four 12-volt outlets.
In terms of driver's help, the proximity sensors may initially feel sensitive, but their intensity can be adjusted to suit your preferences. The extensive exterior camera system helps minimize the risk of scraping wheels or bumpers, and the adaptive cruise control operates smoothly and efficiently.
The Urus achieves an EPA-estimated fuel economy of 14 mpg combined (12 city/17 highway). While this may seem relatively low, it is in line with expectations for SUVs with powerful engines ranging from 600 to 700 horsepower. Do not bother waiting; contact Quick Lease and get a Lamborghini SUV rental to add comfort to your life.
Documents Requirements
Residents and UAE Nationals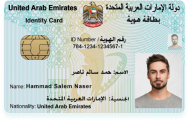 Copy of Driving License & Resident ID
Copy of Resident Visa
Passport Copy (Only for Residents)
Foreign Visitors

Original Passport or Copy
Original Visa or Copy
IDP & License Issued from Home Country
General Information
PAYMENT TYPE
Cash, Credit Card
Car options
APPLE CARPLAY / ANDROID AUTO
Yes
Car options
FREE DELIVERY (30 DAYS AND ABOVE)
Yes
24X7 CUSTOMER SUPPORT
Yes