Rent Lamborghini Huracan Spyder 2018 (or Similar)
The 2018 Lamborghini Huracan Spyder comes with a powerful V10 petrol engine and offers itself as both a 2-wheel and 4-wheel drive. One of its most distinctive features is its fabric roof that can be taken down in 17 seconds flat. The vehicle comes with added traction control and makes it ideal for the unpredictable roads in Dubai. Even if you push this supercar to its limits, you will always feel safe while you are behind its wheel. A hexagon design pattern adds style, and the push start button makes you feel like a real racer. The infotainment system is something special it's controlled by an original rotary dial that can be viewed on the driver's readout screen. This intelligent system makes it easy to see your navigation information, media info, and speed simultaneously. The leather seats fit two people comfortably, and the top can be taken down even while driving so you can appreciate the stunning weather condition. This Italian thoroughbred is a real beauty as its sleek design and sporty will make anyone turn their heads.
Another reason as to why you should consider hiring the Huracan Spyder in Dubai is that its light on fuel and balanced enough for everyday drives. The vehicle offers you two different driving options – the STRASA settings give your ride maximum grip while the sports setting is perfect to hit the open roads. The exterior is designed to make the car aerodynamic with hexagon design elements and carbon atom body. If you have always dreamed of driving this car, now your dreams can come true. Visit Quick Lease Car Rentals to find out how and get the same at surprisingly affordable prices. Our staff are always happy to help with your queries and ensure that your every need is met. The rental process is quick and easy, and the fleet is well maintained. Do not hesitate, decide between our short-term and long-term rental packages today!
Documents Requirements
Residents and UAE Nationals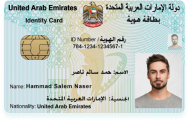 Copy of Driving License & Resident ID
Copy of Resident Visa
Passport Copy (Only for Residents)
Foreign Visitors

Original Passport or Copy
Original Visa or Copy
IDP & License Issued from Home Country
Car options
APPLE CARPLAY / ANDROID AUTO
Yes
Car options
FREE DELIVERY (30 DAYS AND ABOVE)
Yes
24X7 CUSTOMER SUPPORT
Yes