Lamborghini Aventador Roadster 2018 Rental (or Similar)
The Lamborghini Aventador Roadster screams luxury and class when you look at it. It's bold, bright, and beautiful and would look right at home in any luxury setting. When you are behind the wheel of the Aventador Roadster, you are guaranteed to grab attention wherever you go. Not only is the vehicle super-fast, but it also extremely quiet on the on-road. The interior is home to a completely digital dashboard that is super modern and user-friendly. The infotainment system has everything you may need, including Bluetooth connectivity and USB ports for a plug and play option. Dock your phone to turn your vehicle into a mobile office or charge it on the go. The red ignition start button gives the interior a race car feels and is quite an experience to pilot.
People will hear you roar down the road courtesy of the 6.5-liter V12 engine that rumbles and growls, causing bystanders to stop in their tracks as you drive by. This car is fast! 0 to 60mph in only 3 seconds are numbers of those vehicles on the motorsport track. Although this vehicle has a removable carbon-fiber roof, it is not a true convertible, and you need to come to a complete standstill to be able to access this feature. Satisfying steering and a good grip helps to keep this car on the road even on the tightest corners or bumpy roads thanks to its electronic dampers. Customize your settings to take control of your driving experience. The vehicle is the ideal choice for a couple who wants something exotic for their travels in the Emirate.
Once you have driven this beauty, you may not want to hand back the keys! If you are staying in Dubai for an extended period, you should consider a long-term leasing arrangement from Quick Lease Car Rentals. If you are only in town for a little while, then you can opt for one of our short-term packages. All our vehicle models are regularly sent for safety checks, and maintenance is our top priority.
Documents Requirements
Residents and UAE Nationals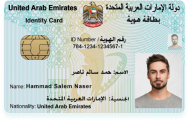 Copy of Driving License & Resident ID
Copy of Resident Visa
Passport Copy (Only for Residents)
Foreign Visitors

Original Passport or Copy
Original Visa or Copy
IDP & License Issued from Home Country
Car options
APPLE CARPLAY / ANDROID AUTO
Yes
Car options
FREE DELIVERY (30 DAYS AND ABOVE)
Yes
24X7 CUSTOMER SUPPORT
Yes