Kia Sportage 2023 (or Similar)
The most recent Kia Sportage model is not disruptive. It's the second car to be built utilising Kia's "opposites connected" design approach, following the all-electric EV6, and all the madness bears a clear family resemblance. Its features have taken new heights thanks to the 12.3-inch dual panoramic displays, blind-spot view monitor, 360-degree surround view monitor, and wireless charging. The Sportage is noticeably boxier, yet many of the creases are identical or at least comparable from the back. Another narrative is that aggressive appearance with its pointed, upright daytime running lights, but it appears the public is on board — a huge win for Kia.
If you want to drive in this exciting new model, we at Quick Lease Car Rental are here for you. We offer flexible rental plans ranging from daily to weekly and monthly goals. Our attractive prices include various benefits, including free service and maintenance and 24/7 customer support. So, you can rely on us for all your emergencies at last-minute queries. Give us a call today to learn more about our service.
Documents Requirements
Residents and UAE Nationals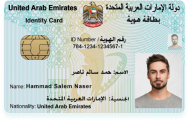 Copy of Driving License & Resident ID
Copy of Resident Visa
Passport Copy (Only for Residents)
Foreign Visitors

Original Passport or Copy
Original Visa or Copy
IDP & License Issued from Home Country
General Information
PAYMENT TYPE
Credit Card, Cash
Car options
APPLE CARPLAY / ANDROID AUTO
No
Car options
SECURITY AMOUNT
1000 AED (Optional)
PAI INSURANCE MONTHLY
100 AED (Optional)
PAI INSURANCE DAILY
20 AED (Optional)
SCDW (PER MONTH)
350 AED (Optional)
FREE DELIVERY (30 DAYS AND ABOVE)
Yes
24X7 CUSTOMER SUPPORT
Yes