Kia Sportage 2021 (or Similar)
The 2021 edition of the compact SUV keeps many of the most popular features of its predecessors, while introducing some new ones for a totally unique driving experience. One of our favorite things about the Kia Sportage 2021 is the vehicle's incredibly spacious interior. The Sportage has always been praised for its roominess, but this incarnation of the compact SUV takes things to a whole new level. Exceptional leg and headroom are provided by all five seats. This will be a welcome change for those who are used to plenty of room in the front seats but only minimal space in the back. As a major bonus, the rear seats of the 2021 Sportage recline, maximizing comfort during long drives across the UAE. It is not uncommon for vehicles in the Sportage's price range to feature subpar materials in the cabin. Even Kia has been guilty of this on occasion. The 2018 Sportage, however, uses the finest upmarket materials. Cloth upholstered come standard, but genuine leather seats are also available. Heated and ventilated front seats are also available, as are heated rear seats.
From a performance standpoint, Kia equips this compact SUV with a 181-horsepower 2.4-liter 4-cylinder base engine. Those considering the vehicle also have the option of a 240-horsepower turbocharged engine. Similarly, all-wheel drive comes as an alternative to the vehicle's standard front-wheel drive. Transmission is 6-speed automatic with both engines. To experience the thrill of driving the Kia Sportage 2021, contact Quick Lease today. We offer affordable rates on all rental periods, with prices starting at just 128 AED.
Documents Requirements
Residents and UAE Nationals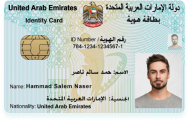 Copy of Driving License & Resident ID
Copy of Resident Visa
Passport Copy (Only for Residents)
Foreign Visitors

Original Passport or Copy
Original Visa or Copy
IDP & License Issued from Home Country
General Information
PAYMENT TYPE
Credit Card, Cash
Car options
APPLE CARPLAY / ANDROID AUTO
No
Car options
SECURITY AMOUNT
1000 AED (Optional)
PAI INSURANCE MONTHLY
100 AED (Optional)
PAI INSURANCE DAILY
20 AED (Optional)
SCDW (PER MONTH)
350 AED (Optional)
FREE DELIVERY (30 DAYS AND ABOVE)
Yes
24X7 CUSTOMER SUPPORT
Yes