Kia Sportage 2017 Rental (or Similar)
The Kia Sportage has seen many incarnations. Every generation of the car has something to offer the drivers of Dubai, but it's hard to think of a model that is more suited to the wide streets and bright lights of the city than the 2017 edition. Despite its small size, the Kia Sportage 2017 boasts the same spacious interior and immense cargo space for which the line has long been known. It has a seating capacity of five people and guarantees more than enough head and legroom for adult passengers, even when they sit in the rear of the vehicle. Standard models of the car feature finely upholstered seats. However, those who desire something even more luxurious have the option of leather seats. You can even choose to have heated front seats, although it's hard to imagine a situation in which they would be necessary in the UAE. The trunk provides ample room for luggage and shopping bags, furthering the spaciousness of the vehicle. When it comes to technology, the gem of the Kia Sportage 2017 is its easy-to-use infotainment system. Through the vehicle's responsive 5-inch touch screen, you can access satellite radio and other audio for listening over its 6-speaker sound system. Bluetooth connectivity and a USB port are also available, while certain models of the car come with a larger 7-inch touch screen, Apple CarPlay, and Android Auto.
The Kia Sportage has long been praised for its sporty handling. Virtually every car in the series can masterfully navigate the sharp turns and sudden bends of the UAE, and the 2017 model is no different. If anything, the Kia Sportage 2017 boasts better handling than all of its predecessors. It also boasts a 4-cylinder engine that is capable of 181 horsepower, with a 240-horsepower 4-cylinder engine also available. Although the Kia Sportage can get pretty pricey, it is available for rent through Quick Lease for just 117 AED.
Documents Requirements
Residents and UAE Nationals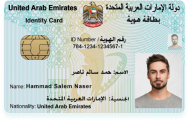 Copy of Driving License & Resident ID
Copy of Resident Visa
Passport Copy (Only for Residents)
Foreign Visitors

Original Passport or Copy
Original Visa or Copy
IDP & License Issued from Home Country
Car options
APPLE CARPLAY / ANDROID AUTO
No
Car options
PAI INSURANCE MONTHLY
60 AED
PAI INSURANCE DAILY
5 AED
FREE DELIVERY (30 DAYS AND ABOVE)
Yes
24X7 CUSTOMER SUPPORT
Yes