Kia Sportage 2016 (or Similar)
The compact crossover SUV is a difficult car to get right. Combining the roominess and seating capacity of the typical SUV with the slight size of a compact car can be a challenge. Thankfully, it is a challenge which Kia is more than up to. The brand's expertise in designing effective compact crossover SUVs has never been more evident than it is in the Kia Sportage 2016. Building on the firm foundation laid by its predecessors, the 2016 edition of the Kia Sportage features everything a modern compact crossover SUV should have. This includes a powerful 6-speaker sound system, through which you can access satellite radio. Additionally, Bluetooth connectivity and a USB port allows passengers to blare their favorite songs from Spotify and YouTube. The car's infotainment system can be controlled via a 7-inch touch screen. This allows the driver to easily avail of navigation and climate control services without taking their eyes off the road. As for seating capacity, the Kia Sportage 2016 can hold five full-sized passengers, so we often recommend this car to groups of friends visiting the UAE. Even standard seats come upholstered with the finest cloth, but leather upholstery is also available if so desired.
As anybody who has driven in Dubai will tell you, the emirate is home to some pretty sharp turns. Thankfully, the Kia Sportage 2016 is well equipped to navigate them. With its sporty handling, this car can seamlessly perfect even the sharpest turns at a moment's notice. This remains true even when you're making full use of its 4-cylinder engine, which is capable of 182 horsepower. You could even opt for the car's 260-horsepower turbocharged 4-cylinder engine and still be certain of a smooth ride throughout Dubai. Owing to its sporty handling, remarkable power, and spaciousness despite its compact size, the Kia Sportage 2016 is one of the most in-demand cars among UAE tourists. Don't delay in booking it today from Quick Lease, where it can be secured for as little as 105 AED per day.
Documents Requirements
Residents and UAE Nationals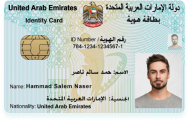 Copy of Driving License & Resident ID
Copy of Resident Visa
Passport Copy (Only for Residents)
Foreign Visitors

Original Passport or Copy
Original Visa or Copy
IDP & License Issued from Home Country
Car options
APPLE CARPLAY / ANDROID AUTO
No
Car options
PAI INSURANCE MONTHLY
60 AED
PAI INSURANCE DAILY
5 AED
FREE DELIVERY (30 DAYS AND ABOVE)
Yes
24X7 CUSTOMER SUPPORT
Yes