Kia Sonet 2023 (or Similar)
The Sonet is a smart small concept car incorporating Kia's design characteristics, most notably the distinctive tiger-nose grille. From the front, it resembles the Seltos quite a bit. The interior features a premium Bose audio system, 10.25-inch infotainment, a navigation system with UVO connect, and an intelligent manual transmission in an effort to appeal to the tech-savvy populace. Additionally, several off-road add-ons have been included, such as a skid plate, a roof rack, and what Kia refers to as "all-terrain-inspired" body pieces that give the car a more aggressive attitude.
At Quick Lease Car Rental, we provide the driver's the opportunity to drive in this compact SUV at an excellent price. All our cars are well-maintained and include the latest models. Through this, you can drive in new models without burning a hole in your pocket. To learn more or book the car, send us an inquiry or give us a call.
Documents Requirements
Residents and UAE Nationals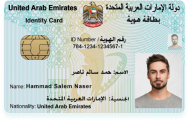 Copy of Driving License & Resident ID
Copy of Resident Visa
Passport Copy (Only for Residents)
Foreign Visitors

Original Passport or Copy
Original Visa or Copy
IDP & License Issued from Home Country
General Information
PAYMENT TYPE
Credit Card, Cash
Car options
APPLE CARPLAY / ANDROID AUTO
Yes
Car options
SECURITY TYPE
Credit Card
FREE DELIVERY (30 DAYS AND ABOVE)
Yes
24X7 CUSTOMER SUPPORT
Yes