Kia Seltos 2022 (or Similar)
The Kia Seltos is a new addition to the compact crossover SUV segment for 2022. Launched last year, it fits between the Soul and the Sportage in the Kia SUV lineup. With a stacked headlight design and a two-toned roof option, it aims to stand out from the competition. The car shares its platform and powertrains with the smaller Hyundai Kona, allowing it to provide a joyful driving experience while also getting good gas mileage. Featuring a standard 2.0-liter four-cylinder engine, it guarantees both fuel-efficiency and a smooth drive. In terms of features, the Seltos comes with a slew of new driver-assistance systems for its sophomore year, such as lane-keeping assist, automatic high-beam headlamps and an automated emergency brake system. The new 10.3-inch infotainment screen now comes as a standard feature for all models except the LX.
Unlike other subcompact SUVs in the market, this one is slightly larger and thus significantly roomier. This further makes it ideal for large groups to travel comfortably without having to worry about legroom. If you seek to rent the Kia Seltos 2022 model, Quick Lease Car Rental is the ideal solution. We offer free maintenance and service along with 24/7 roadside assistance. Moreover, our inventory is fully sanitized and regularly cleaned, so you rent a car that is as good as new. For more information on how to get started, give us a call today!
Documents Requirements
Residents and UAE Nationals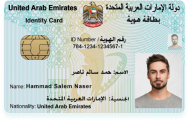 Copy of Driving License & Resident ID
Copy of Resident Visa
Passport Copy (Only for Residents)
Foreign Visitors

Original Passport or Copy
Original Visa or Copy
IDP & License Issued from Home Country
General Information
PAYMENT TYPE
Credit Card, Cash
Car options
APPLE CARPLAY / ANDROID AUTO
No
Car options
SECURITY AMOUNT
1000 AED (Optional)
PAI INSURANCE MONTHLY
100 AED (Optional)
PAI INSURANCE DAILY
20 AED (Optional)
SCDW (PER MONTH)
350 AED (Optional)
FREE DELIVERY (30 DAYS AND ABOVE)
Yes
24X7 CUSTOMER SUPPORT
Yes