Kia Rio 2021 (or Similar)
With less competition to challenge against than the previous years, the 2021 Kia Rio has stepped up and is a mild refresher in the automobile industry. It is classified as an economical subcompact, but the design, technology, and features certainly add a sophisticated touch. Cabin space may not be its strong suit. Still, the car certainly shines with its simple yet elegant design, refined ride quality, and excellent handling, squashing all labels against cheap transportation. The 2021 Rio is wholly driven by a four-cylinder engine that works efficiently with a CVT. Other impressive features include cruise control, a center armrest, keyless entry and rear USB outlet, making it a desirable option.
Designed with a well-sorted suspension, the Rio delivers a delightful presence on the road, further offering a perfect blend of comfort and agility along with a substantial feel. It soaks up bumps on the road impressively, which is an excellent feature. In terms of safety, the 2021 Kia Rio features a forward-collision warning and automated emergency braking. With Quick Lease Car Rentals, drivers can now rent the brilliantly designed Kia Rio 2021 in UAE at highly competitive prices. Choose from our daily, weekly, and monthly rental plan based on your requirements. By choosing us, you also benefit from round-the-clock support, free maintenance, and service on all our cars. To book the Kia Rio, give us a call today!
Documents Requirements
Residents and UAE Nationals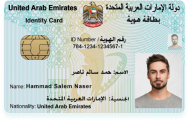 Copy of Driving License & Resident ID
Copy of Resident Visa
Passport Copy (Only for Residents)
Foreign Visitors

Original Passport or Copy
Original Visa or Copy
IDP & License Issued from Home Country
General Information
PAYMENT TYPE
Credit Card, Cash
Car options
APPLE CARPLAY / ANDROID AUTO
No
Car options
SECURITY AMOUNT
1000 AED (Optional)
PAI INSURANCE MONTHLY
100 AED (Optional)
PAI INSURANCE DAILY
20 AED (Optional)
SCDW (PER MONTH)
250 AED (Optional)
FREE DELIVERY (30 DAYS AND ABOVE)
Yes
24X7 CUSTOMER SUPPORT
Yes