Kia Picanto 2017 Rental (or Similar)
For many drivers, a small car can feel underwhelming. While certainly an advantage when it comes to navigating through the immense traffic of a city like Dubai, the typical small car can be boring, and even tedious, to drive. Thankfully, that is not the case with the Kia Picanto 2017. This third generation offering from Kia, features a compact body, which really takes the sting out of driving and parking in big cities. However, it also offers a surprisingly thrilling driving experience. Much of the car's power comes from its 1.2-liter 4-cylinder engine. This engine is capable of a few surprises, including 6000 rpm and 83 bhp.
The appeal of the Kia Picanto 2017 does not stop at the car's deceptively powerful performance. Drivers will also be amazed by the exterior and interior of the car. With the former of the two, you'll find a number of angular - some would even say "aggressive" - features. In addition to improving the vehicle's aerodynamic effectiveness, these characteristics will certainly make you stand out, even among the annoyingly costly sports cars that you're used to seeing throughout Dubai. The interior of the car comes fitted with a rear-view monitor, which makes parking this car even easier. An infotainment screen allows drivers to access maps, music, and messages with minimal effort. This eliminates the risk of distraction when driving. If you believe that Kia Picanto is the vehicle you really need to make the most of your upcoming vacation in Dubai, contact our garage today.
A Quick Lease representative will talk to you about our various daily, weekly, and monthly deals until you settle on a package that's right for you. Act now and you could get behind the wheel of the Kia Picanto 2017 for as little as 68 AED.
Documents Requirements
Residents and UAE Nationals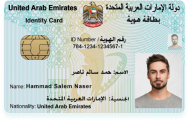 Copy of Driving License & Resident ID
Copy of Resident Visa
Passport Copy (Only for Residents)
Foreign Visitors

Original Passport or Copy
Original Visa or Copy
IDP & License Issued from Home Country
General Information
PAYMENT TYPE
Credit Card, Cash
Car options
APPLE CARPLAY / ANDROID AUTO
No
Car options
PAI INSURANCE MONTHLY
100 AED (optional)
PAI INSURANCE DAILY
20 AED (optional)
SCDW (PER MONTH)
250 (optional)
FREE DELIVERY (30 DAYS AND ABOVE)
Yes
24X7 CUSTOMER SUPPORT
Yes