Kia Picanto 2022 (or Similar)
Are you looking for a luxurious hatchback to rent for your next weekend trip? Look no further, Kia Picanto 2022 is the perfect car featuring a super classy look along with an easy-to-handle ergonomic style. The compact design and highly responsive steering wheel enable smooth navigation through narrow streets and turns on the Dubai roads. Featuring a high-end 1.2-L DOHC engine and automatic transmission system, this hatchback is fuel-efficient as well as optimized to meet all your complex city driving needs in the UAE. With advanced cruise control, you will be able to enjoy long drives in a better and carefree manner.
Kia Picanto flaunts a distinctive exterior design that is equally complemented with the stunning interiors and trendy cabin design. From wider shoulder rooms, legroom to spacious boot space, this hatchback is designed to offer complete comfort to the passengers and an easy storage facility. To ensure the complete safety of the passengers, it also comprises six airbags and child seat anchors. Apart from the standard Apple Carplay and Android Auto systems, the Bluetooth multi-connection facility allows two users to connect to the car's infotainment system at the same time. Rent Kia Picanto 2022 at amazing prices as low as AED 85/ day.
Documents Requirements
Residents and UAE Nationals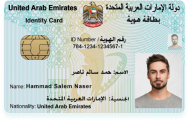 Copy of Driving License & Resident ID
Copy of Resident Visa
Passport Copy (Only for Residents)
Foreign Visitors

Original Passport or Copy
Original Visa or Copy
IDP & License Issued from Home Country
General Information
PAYMENT TYPE
Credit Card, Cash
Car options
APPLE CARPLAY / ANDROID AUTO
No
Car options
SECURITY AMOUNT
1000 AED (Optional)
PAI INSURANCE MONTHLY
100 AED (Optional)
PAI INSURANCE DAILY
20 AED (Optional)
SCDW (PER MONTH)
250 AED (Optional)
FREE DELIVERY (30 DAYS AND ABOVE)
Yes
24X7 CUSTOMER SUPPORT
Yes