Kia Pegas 2023 (or Similar)
Competing for the title of the favorite rental is the Kia Pegas 2023, a feature-rich vehicle ideal for even the most discerning drivers. The engine performance is smooth and gives excellent fuel efficiency thanks to the 1.4L 4-cylinder engine coupled with a 4-speed automatic transmission. In terms of features, you get the standard power windows, a complete infotainment system with the choice of Radio, AUX input, USB port, and more. In addition, the inclusion of a sunroof, power mirrors, chrome door handles, fog lamps, and a rearview camera enhances the aesthetic of the vehicle. Regarding safety, drivers can expect front drive and passenger airbags, stability control, hill-start assistance, and ABS. The best part is you can now rent the latest model at Quick Lease Car Rental at the most affordable price on the market.
We offer flexible rental plans where customers can choose to rent daily, weekly, or monthly. It includes free service, maintenance, and 24/7 support. Moreover, all our cars are regularly maintained, so rest assured you get reliability and efficiency. To book the vehicle, give us a call today!
Documents Requirements
Residents and UAE Nationals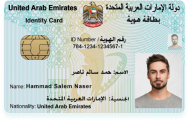 Copy of Driving License & Resident ID
Copy of Resident Visa
Passport Copy (Only for Residents)
Foreign Visitors

Original Passport or Copy
Original Visa or Copy
IDP & License Issued from Home Country
General Information
PAYMENT TYPE
Credit Card, Cash
Car options
APPLE CARPLAY / ANDROID AUTO
No
Car options
SECURITY AMOUNT
1000 AED (Optional)
PAI INSURANCE MONTHLY
100 AED (Optional)
PAI INSURANCE DAILY
20 AED (Optional)
SCDW (PER MONTH)
250 AED (Optional)
FREE DELIVERY (30 DAYS AND ABOVE)
Yes
24X7 CUSTOMER SUPPORT
Yes