Kia Pegas 2021 (or Similar)
A recent addition to the highly competitive subcompact automobile industry, the all-new Kia Pegas 2021 is here to make a difference. Designed to deliver an attractive and modern exterior, uncluttered dashboard, comfortable seating upholstered in leather, and plenty of room, this feature-rich 5-seater makes for an excellent entry-level car. It can generate 95 bhp horsepower with a top speed of 170 km/hr, accelerating to 100km/h in a mere 13.1 seconds. Engineered to function efficiently and deliver value for money, the Pegas is certainly an ideal solution for daily commuters in Dubai. This 2021 model is well-equipped with new generation technologies such as intelligent cruise-control, efficient airbag system, and smart stability sensor for advanced safety.
A luxurious trip demands an equally luxurious, and the Kia Pegas 2021 lives up to its expectations. In addition to the features mentioned above, the car comes with standard qualities such as power door locks, a central locking system, an anti-theft device, a seat belt warning, parking sensors, and more. The vehicle's interiors are strategically designed to display stunning appearance combined with comfortable comfort for everyone. It is the perfect package that every driver seeks for a smooth driving experience in the UAE. At Quick Lease Car Rentals, we offer you the opportunity to rent the Kia Pegas 2021 in Dubai at a discounted price of AED 70/day. We also provide weekly and monthly rental plans. Send us an inquiry today and take advantage of our limited-time promotions.
Documents Requirements
Residents and UAE Nationals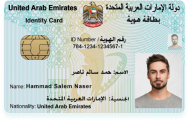 Copy of Driving License & Resident ID
Copy of Resident Visa
Passport Copy (Only for Residents)
Foreign Visitors

Original Passport or Copy
Original Visa or Copy
IDP & License Issued from Home Country
General Information
PAYMENT TYPE
Credit Card, Cash
Car options
APPLE CARPLAY / ANDROID AUTO
No
Car options
SECURITY AMOUNT
1000 AED (Optional)
PAI INSURANCE MONTHLY
100 AED (Optional)
PAI INSURANCE DAILY
20 AED (Optional)
SCDW (PER MONTH)
250 AED (Optional)
FREE DELIVERY (30 DAYS AND ABOVE)
Yes
24X7 CUSTOMER SUPPORT
Yes