Kia K5 2022 (or Similar)
An impeccable exterior look is one of the features that make this mid-sized sedan car a must-have. Kia K5 2022 is a complete package of comfort and spacious interiors presented inside a stunning exterior design. With wider legroom and super comfortable seats, Kia K5 is an ideal option for families. Powered by a speedy 1.6 L four-cylinder turbo-charged engine, this stylish sedan car offers a smooth drive experience with 180 horsepower and six-speed automatic transmission. Using advanced forward collision control, an automated lane-keeping system and fatigue warning features, Kia K5 ensure improved safety and power on the road. This trendy sedan also presents revolutionary dual-zone automatic climate control to enhance passenger comfort inside the vehicle.
This model's eight-inch touchscreen infotainment system complements the wireless Apple CarPlay and Android Auto smartphone integration system to connect your phone on the go. Kia K5 also offers easy connectivity through Bluetooth and two USB ports. Fitted with a six-speaker sound system, this sedan car features a complete entertainment unit in itself. Apart from the unique infotainment system, this model also features a wider 16 cubic feet cargo space to accommodate all your luggage smoothly. This front-wheel-drive sedan comprises a four-cylinder engine also offers improved fuel efficiency compared to other similar models.
Documents Requirements
Residents and UAE Nationals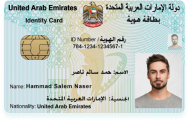 Copy of Driving License & Resident ID
Copy of Resident Visa
Passport Copy (Only for Residents)
Foreign Visitors

Original Passport or Copy
Original Visa or Copy
IDP & License Issued from Home Country
General Information
PAYMENT TYPE
Credit Card, Cash
Car options
APPLE CARPLAY / ANDROID AUTO
No
Car options
SECURITY AMOUNT
1000 AED (Optional)
PAI INSURANCE MONTHLY
100 AED (Optional)
PAI INSURANCE DAILY
20 AED (Optional)
SCDW (PER MONTH)
350 AED (Optional)
FREE DELIVERY (30 DAYS AND ABOVE)
Yes
24X7 CUSTOMER SUPPORT
Yes