Kia Carnival 2023 (or Similar)
The brand-new Kia Carnival boasts several appealing features. It sports a unique appearance, a wealth of standard amenities, plush seats, and an excellent guarantee. The 2023 Carnival is intended to serve various purposes. It is merely a standard minivan despite its striking look, SUV-inspired interior, and optional fully reclining second-row lounge chairs. It is obvious from the large sliding rear side doors with exposed tracks, the spacious interior with three rows of seats, and the V6 engine powering the front wheels. Get this 7-seater with free service and maintenance here at Quick Lease Car Rental.
Our staff are highly knowledgeable and experienced and can provide you with efficient solutions if you are unsure of them. Our plans are flexible, and you also get decent mileage per day, week, or month. In terms of features, you get the standard Apple Car play/Android Auto, cruise control, reverse camera, and parking sensors. Visit us to learn more about the car.
Documents Requirements
Residents and UAE Nationals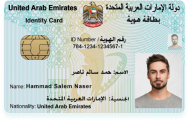 Copy of Driving License & Resident ID
Copy of Resident Visa
Passport Copy (Only for Residents)
Foreign Visitors

Original Passport or Copy
Original Visa or Copy
IDP & License Issued from Home Country
General Information
PAYMENT TYPE
Credit Card, Cash
Car options
APPLE CARPLAY / ANDROID AUTO
Yes
Car options
SECURITY TYPE
Credit Card
FREE DELIVERY (30 DAYS AND ABOVE)
Yes
24X7 CUSTOMER SUPPORT
Yes