QUICK LEASE PRESENTS INFINITI QX60 2023 TO RENT (or Similar)
Like any other car in our fleet, Quick Lease now offers you to rent Infiniti QX60. The design of this family crossover has a highly sleek and appealing profile thanks to the curved body panels, which blend together and wrap around the rear, giving the vehicle an eye-catching appearance. Plus, its beauty isn't just skin deep. To better live up to its luxury car reputation, Infiniti replaced the previous model's problematic CVT with a nine-speed automatic gearbox.
Infiniti completely redesigned the QX60, but for 2023, they have made some changes. All models now come with a wireless charging pad as standard equipment. In addition, the company has introduced a new frameless rearview mirror and modified the bumper accent colours.
WHAT INTERIOR YOU HAVE WHEN YOU RENT INFINITI QX60
If you have an extended family and want to rent a 7 seater car, this SUV is just the vehicle you should have. The Infiniti QX60 2023 has a reasonable but not class-leading luxurious interior. A low and broad bottom plane gives the dashboard a contemporary and airy look. In this zone, the air vents are concealed behind a large aperture, and many surfaces have stitched upholstery. Upper trims have aluminium or natural finish wood trim, while base models have gloss black trim. The top-tier Autograph trim blends the attractive wood panelling with a quilted leather dashboard that stands out.
If you are wondering about the Infiniti SUV 7 seater price of rent, then let us tell you that you will get the best deals on car rental here at Quick Lease.
A 12.3-inch touchscreen infotainment system is standard on all Infiniti QX60 2023 models. The software contains large, simple-to-find and -press icons. Everything operates quickly, without any issues, and responds to taps. The manufacturers positioned the audio and temperature control controls below the air vents. Although many touch-sensitive buttons to control other climate-related features, like the heated seats, are challenging to use, the volume and climate buttons are particularly appreciated. The analogue gauges on the basic model QX60 also have a 7-inch information screen between them.
WHAT FUEL ECONOMY DO YOU GET WHEN YOU RENT A 7 SEATER CAR?
Infiniti has coupled a naturally aspirated 3.5-litre V6 that produces 295 horsepower and 270 pound-feet of torque to a nine-speed automatic in the QX60 engine. This is a significant upgrade over the CVT seen in the prior version. Fuel efficiency and the number of driven wheels vary depending on whether the vehicle is front-wheel or all-wheel drive. The front-drive version gets 21 mpg in the city, 26 mpg on the highway, and 23 mpg overall. To get to 20 mpg in the city, 25 on the interstate, and 22 overall, the all-wheel drive reduces one mpg from each figure. So do not bother waiting and rent Infiniti QX60 for the duration of your desire.
Documents Requirements
Residents and UAE Nationals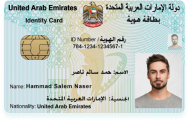 Copy of Driving License & Resident ID
Copy of Resident Visa
Passport Copy (Only for Residents)
Foreign Visitors

Original Passport or Copy
Original Visa or Copy
IDP & License Issued from Home Country
General Information
PAYMENT TYPE
Credit Card, Cash
Car options
APPLE CARPLAY / ANDROID AUTO
Yes
Car options
SECURITY AMOUNT
2000 AED (Optional)
PAI INSURANCE MONTHLY
100 AED (Optional)
PAI INSURANCE DAILY
20 AED (Optional)
SCDW (PER MONTH)
900 AED (Optional)
FREE DELIVERY (30 DAYS AND ABOVE)
Yes
24X7 CUSTOMER SUPPORT
Yes