Rent Infiniti QX 60 2019 (or Similar)
If you are in Dubai, you might've noticed the vast array of midsized SUVs that meander the streets regularly. Yes, SUVs are a necessity rather than a luxury, especially if you are traveling with a family or a large group. If you belong two either of the categories mentioned above, then the Infiniti QX 60 will perfectly fit your bill. Equipped with a decent array of interior and exterior features, the vehicle can carry up to seven passengers at a time. Infiniti also comes with a spacious boot room in which you can safely stack away all your essentials while embarking on a road trip across the UAE. The vehicle renders a mileage of 16-20 mpg for city drives and 22-27 mpg on highways. If you are planning to hire the Infiniti QX 60 for your vacation in the Emirate, you can be assured of getting the desired value for money.
Perhaps critics might argue that the car lags behind its competitors when it comes to handling and on-road performance, however, that's not the case. It's the perfect choice for city rides due to its compact shape and comfortable seating provisions. As mentioned, the vehicle can accommodate up to 7 adult passengers at a time and comes with LATCH seat connectors to keep your little ones safe during travels. Some of the other notable features in the vehicle includes audible theater-like entertainment systems, automatic tri-zone climate control system, and a moonroof among others.
To hire the Infiniti QX 60 2019 for your travels in the UAE, contact our office today!
Documents Requirements
Residents and UAE Nationals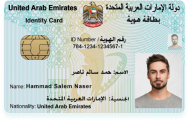 Copy of Driving License & Resident ID
Copy of Resident Visa
Passport Copy (Only for Residents)
Foreign Visitors

Original Passport or Copy
Original Visa or Copy
IDP & License Issued from Home Country
Car options
APPLE CARPLAY / ANDROID AUTO
No
Car options
SECURITY TYPE
Credit Card
FREE DELIVERY (30 DAYS AND ABOVE)
Yes
24X7 CUSTOMER SUPPORT
Yes