2019 INFINITI QX60 AVAILABLE ON RENT (or Similar)
Are you planning a road trip this weekend with your family? Then why do not you consider the 2019 Infiniti QX60, possessing standout qualities that are ideal for hauling people over long distances. Your family will have the best experience possible when you rent Infiniti QX60 from Quick Lease owing to its vast and spacious interior, quiet and smooth ride, and leather-appointed stadium-style seats. These features ensure that your family will be as comfortable as possible. In addition, you have the flexibility you need to combine passenger seating with cargo space, thanks to the second-and third-row seats that fold down.
Just one engine is available for the 2019 Infiniti QX60, a 3.5-litre V6 that produces 295 horsepower and 270 pound-feet of torque. This engine is connected to a continuously variable automatic gearbox (CVT), unlike the majority of luxury SUVs on the market, which offer many powertrain options. Even while continuously variable gearbox (CVT) automatics in premium cars tend to have a power distribution that is more elastic than typical when accelerating fast, the one found in the Infiniti QX60 performs well. The refined and quiet engine makes it an ideal choice for a luxurious people-mover.
RENT INFINITI QX60 TO GET AMUSED BY ITS QUALITIES
The number of people you have with you significantly impacts the cargo space available in almost every three-row SUV. For example, when you rent a 7-seater car in the shape of a 2019 Infiniti QX60 from Quick Lease, you can fit a lot of little stuff in the cabin's storage spaces, but other cars use their storage space better.
You may have noticed your ideal mode of transportation if you're in the market for a peaceful and plush people-mover. The QX60's interior is peaceful, the ride is relaxing, and the temperature settings perform well.
The cabin of the QX60 is lavish and carefully designed. Infiniti rent a car offers stylish, functional, and easy access.

QUICK LEASE OFFERS INFINITI RENT A CAR
Quick Lease offers budget-friendly packages for customers who want to rent Infiniti QX60. The 2019 Infiniti QX60 may be had with either front-wheel drive or all-wheel drive, and it comes in two different trim levels. Pure is the base model, and it comes standard with an average degree of luxury features to satisfy customers upgrading to the QX60. On the other hand, customers who want access to more features should go for the Luxe model. Not only does it contain additional equipment, but it is required in order to add a number of driver assistance, luxury, and entertainment choices to the QX60 so that you may customise it to meet your preferences and financial constraints.
Documents Requirements
Residents and UAE Nationals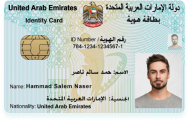 Copy of Driving License & Resident ID
Copy of Resident Visa
Passport Copy (Only for Residents)
Foreign Visitors

Original Passport or Copy
Original Visa or Copy
IDP & License Issued from Home Country
General Information
PAYMENT TYPE
Credit Card, Cash
Car options
APPLE CARPLAY / ANDROID AUTO
No
Car options
PAI INSURANCE MONTHLY
100 AED (Optional)
PAI INSURANCE DAILY
20 AED (Optional)
SCDW (PER MONTH)
900 AED (Optional)
FREE DELIVERY (30 DAYS AND ABOVE)
Yes
24X7 CUSTOMER SUPPORT
Yes