RENT INFINITI IN DUBAI AND ENJOY ITS LUXURIOUS FEATURES (or Similar)
If you are in Dubai for adventure, then why not add style to your commute? Get the latest Infiniti to rent a car in Dubai from Quick Lease and make your trip memorable. The Infiniti QX55 2023 is an upscale compact SUV with the latest technology and comfort features. This aesthetically pleasing and athletic SUV has been updated for the 2023 model year with new features. The fuel-efficient engine and lush interior style of the 2023 QX55 embrace drivers and passengers.
COMFORTABLE AND COMPETENT INFINITI RENT A CAR IN DUBAI
If you are making up your mind to rent Infiniti in Dubai, then let us make you aware of its powerful engine. The Infiniti QX55 comes standard with a turbocharged 2.0-litre four-cylinder engine, the backbone of the car's technology that generates 268 horsepower and 280 pound-feet of torque. The VC-Turbo engine functions with the continuously variable gearbox and the all-wheel drive that comes as default in the car.
The luxury SUV features lavish interior details, the first of which are found in the trim level that is Luxe. The front seats are leather, power-adjustable, and heated, which drivers like when they rent Infiniti in Dubai. The sport utility vehicle also has a dual-screen infotainment system with a display measuring 7.0 inches and 8.0 inches, as well as Apple Car Play, Android Auto, Bluetooth, a Wi-Fi hotspot, Sirius Satellite Radio, five USB ports, and an audio system with six speakers. The three more luxurious features are a power lift gate, moon roof, and proximity keyless entry.
Infiniti enhanced the extravagance in the Essential and Sensory trims by introducing additional features. The Essential trim level offers features like GPS, a radio with 16 speakers, a heated steering wheel, and ventilated front seats as standard equipment. The back seats are heated in the Sensory, and you can open the lift gate without pushing anything. The QX55's cargo area has a volume of 26.9 cubic feet when the rear seats are up, but it expands to 54.1 cubic feet when you lower them.
THE BEST INFINITI CAR RENTAL IN THE TOWN
Quick lease would appreciate the opportunity to show you how we became Dubai's number one Infiniti car rental. Our friendly team treats customers with respect and dignity as we listen to your needs and find a vehicle that fits them. We invite you to visit our showroom for a test drive around Dubai and choose the car that fits you the best.
Documents Requirements
Residents and UAE Nationals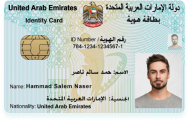 Copy of Driving License & Resident ID
Copy of Resident Visa
Passport Copy (Only for Residents)
Foreign Visitors

Original Passport or Copy
Original Visa or Copy
IDP & License Issued from Home Country
General Information
PAYMENT TYPE
Cash, Credit Card
Car options
APPLE CARPLAY / ANDROID AUTO
Yes
Car options
PAI INSURANCE MONTHLY
100 AED (Optional)
PAI INSURANCE DAILY
20 AED (Optional)
SCDW (PER MONTH)
900 AED (Optional)
FREE DELIVERY (30 DAYS AND ABOVE)
Yes
24X7 CUSTOMER SUPPORT
Yes