Rent Infiniti QX 30 2019 (or Similar)
The Infiniti QX 30 2019 model is a luxury subcompact SUV powered by a turbocharged 2.0-liter four-cylinder engine that generates 208 Hp. The sleek and curvy exteriors offer a smart and stylish appearance to this five-seater, with interiors crafted in premium materials for a plush finish. It provides a reasonably good acceleration, which makes it suitable even for long drives in the UAE. You also get all the standard features one would expect of a car from this segment, such as the 7-inch touch screen infotainment, Bluetooth connectivity, two USB ports, satellite radio, a six-speaker stereo, HD Radio, and voice recognition.
Equipped with features that add to the comfort and convenience such as cruise control, parking sensor, and reverse camera, rest assured, the car won't disappoint. At Quick Lease Car Rentals, the Infiniti QX 30 2019 can be rented easily through our hassle-free and straightforward booking process. The rental agreement, which includes free service and maintenance, can be completed with a few necessary documents and is open to both residents in UAE and tourists. Once booked, you can collect the car from our car rental, or we'll have our team drop it at your doorstep. Contact us today to rent the car on a daily, weekly, or monthly basis.
Documents Requirements
Residents and UAE Nationals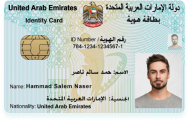 Copy of Driving License & Resident ID
Copy of Resident Visa
Passport Copy (Only for Residents)
Foreign Visitors

Original Passport or Copy
Original Visa or Copy
IDP & License Issued from Home Country
General Information
PAYMENT TYPE
Credit Card, Cash
Car options
APPLE CARPLAY / ANDROID AUTO
No
Car options
SECURITY AMOUNT
2000 AED (Optional)
PAI INSURANCE MONTHLY
100 AED (Optional)
PAI INSURANCE DAILY
20 AED (Optional)
SCDW (PER MONTH)
900 AED (Optional)
FREE DELIVERY (30 DAYS AND ABOVE)
Yes
24X7 CUSTOMER SUPPORT
Yes