RENT INFINITI Q50 2023 FROM QUICK LEASE (or Similar)
Were you searching about leasing Infiniti Q50 in Dubai? It seems like you are a car enthusiast. Let us make you aware of what the manufacturer has come up with in the latest Infiniti Q50 2023. Quick Lease brings the 2023 Infiniti Q50 for rent which serves as a sobering reminder that producing a great sports car is challenging. Infiniti has been striving for ten years to perfect the current version of the Q50, but thus far, they've yet to come where they wanted to be. The Q50 has a standard twin-turbo V-6 engine, while the other model makes do with turbo-fours.
WHAT'S NEW IN THE INFINITI Q50 2023?
If you are pondering upon the decision to rent Infiniti Q50 from Quick Lease, then learn about the changes made to the 2023 Q50. The Saddle Brown interior is available on the standard Luxe trim, and the Infiniti grille emblem on the Sensory trim glows in the dark. The Red Sport 400 level adds the optional Black Opal package, which coats the Q5o's curved sheet metal in a colour-shifting iridescent black paint and blacks out all of the car's external chrome with a satin black tint.
The Infiniti Q50 price in UAE for rent that Quick Lease offers can be counted as an economical deal, where you will be treated in a humble way by our customer support.
Infiniti equips all Q50s with a turbocharged 3.0L V6 engine at both ends, along with an automatic gearbox and the option of either rear- or all-wheel drive. However, there are two available engine strengths for the Q50. Both the basic engine and the performance-oriented Red Sport 400 are capable of producing 300 hp. No matter how much power the engine puts out, the paddle shifters set on the steering wheel make gear changes so smooth that the driver hardly notices them. The steering is responsive and light, although it takes a while to turn.
ARE YOU LEASING INFINITI Q50 2023 FOR BETTER FUEL ECONOMY?
If you identify as someone who wants an economical car in terms of fuel, you may not be pleased to know that the 2023 Infiniti Q50 doesn't exactly set the bar for fuel efficiency. Regardless of the drivetrain configuration or engine performance, leasing Infiniti Q50 will not aid you in saving money on fuel. However, experts estimate that the most fuel-efficient model will achieve 20 miles per gallon in the city and 29 miles per gallon on the interstate.
Documents Requirements
Residents and UAE Nationals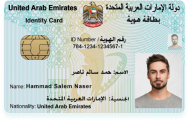 Copy of Driving License & Resident ID
Copy of Resident Visa
Passport Copy (Only for Residents)
Foreign Visitors

Original Passport or Copy
Original Visa or Copy
IDP & License Issued from Home Country
General Information
PAYMENT TYPE
Cash, Credit Card
Car options
APPLE CARPLAY / ANDROID AUTO
Yes
Car options
PAI INSURANCE MONTHLY
100 AED (Optional)
PAI INSURANCE DAILY
20 AED (Optional)
SCDW (PER MONTH)
900 AED (Optional)
FREE DELIVERY (30 DAYS AND ABOVE)
Yes
24X7 CUSTOMER SUPPORT
Yes