Hyundai Tucson 2022 (or Similar)
Hyundai Tucson hybrid is a new addition to the compact SUV segment equipped with a 6-speed automatic transmission. The vehicle's exterior design is elegant, and its rounded rear end gives it a splendid appearance. Thanks to its smooth ride, spacious and upscale interior, user-friendly infotainment system, an attractive range of driver assistance features, this SUV ranks top amongst the compact SUV class models. The redesigned Tucson impresses with its spacious five-seat interior, luxurious and comfortable interior materials, and ample cargo space. It has a fairly intuitive infotainment system and a wide range of active safety features, many of which are standard. The Tucson feels agile and comfortable in everyday driving and is powered by a zippy yet fuel-efficient four-cylinder engine.
The all-new Hyundai Tucson is a well-equipped vehicle with numerous exciting features. Some of these include hill hold assist, electronic stability control, and traction control. It comes with a touchscreen infotainment system that works seamlessly with Android Auto and Apple Carplay. Advanced cruise control, reverse camera, and parking sensor make it easy to drive around. At Quick Lease car Rental, this SUV is available for rent on a daily, weekly, and monthly basis. Simply give us a call, and our team will be more than glad to assist you. By choosing us, you can rest assured of quality, affordability, transparency and integrity.
Documents Requirements
Residents and UAE Nationals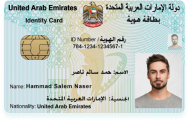 Copy of Driving License & Resident ID
Copy of Resident Visa
Passport Copy (Only for Residents)
Foreign Visitors

Original Passport or Copy
Original Visa or Copy
IDP & License Issued from Home Country
General Information
PAYMENT TYPE
Credit Card, Cash
Car options
APPLE CARPLAY / ANDROID AUTO
No
Car options
SECURITY AMOUNT
1000 AED (Optional)
PAI INSURANCE MONTHLY
100 AED (Optional)
PAI INSURANCE DAILY
20 AED (Optional)
SCDW (PER MONTH)
350 AED (Optional)
FREE DELIVERY (30 DAYS AND ABOVE)
Yes
24X7 CUSTOMER SUPPORT
Yes