Hyundai Tucson 2019 Rental (or Similar)
Whether it's the middle of the day or the dead of night, Dubai is one of busiest cities in the world. The sheer volume of vehicles - and often incompetent drivers - can make driving in the city a little dangerous and more than a little challenging. For that reason, drivers of any level planning on renting a car in the UAE should go for a model with exceptional safety features. One such vehicle is the Hyundai Tucson 2019. The Tucson has always been an impressive vehicle, but the 2019 edition of the car really cements its place among the finest ranges ever produced by Hyundai. A variety of driver's aids keep the car and everybody in it safe on the road. These include adaptive cruise control, forward collision warning, and a driver attention warning system. Additionally, a voice command system allows the driver to control the car's radio and navigation without taking their hands off the wheel. While the Hyundai Tuscon 2019 features some of the most up-to-date technology in the automotive industry, its infotainment is rather simplistic. This is done by design. By fitting the car with a basic, straightforward infotainment system, Hyundai has allowed drivers to make full use of the car even if they are not exactly technologically inclined.
The Hyundai Tucson 2019 has a seating capacity of five people, with plenty of leg and headroom for each. The car's trunk features 31 cubic feet of cargo space, providing more than enough room for shopping bags and suitcases. Under the hood of the car rests a 2.4-liter engine - an upgrade from previous models - which provides greater acceleration and smoother handling. Whether it's the car's safety, spaciousness, technology, or power that has sold you on the Hyundai Tucson 2019, you can rent it from Quick Lease for as little as 128 AED per day.
Documents Requirements
Residents and UAE Nationals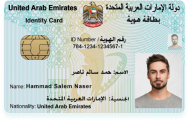 Copy of Driving License & Resident ID
Copy of Resident Visa
Passport Copy (Only for Residents)
Foreign Visitors

Original Passport or Copy
Original Visa or Copy
IDP & License Issued from Home Country
Car options
APPLE CARPLAY / ANDROID AUTO
No
Car options
PAI INSURANCE DAILY
5 AED
FREE DELIVERY (30 DAYS AND ABOVE)
Yes
24X7 CUSTOMER SUPPORT
Yes