Hyundai Sonata 2020 Rental (or Similar)
For its eighth generation, Hyundai's new mid-sizer is more than just a handsome upgrade. With a lower profile, wider stance, impeccable design details of a 4-door coupe, and sumptuous interior, it only outperforms its predecessor. As for Sonata's interior, it is lavishly outfitted – albeit sedately designed. The dash is designed around a curvy 10.2-inch infotainment screen and a 12.3-inch digital gauge cluster. Just like most of those expensive car brands, Hyundai made sure the Sonata 2020 has gorgeous lighting choices. Legroom is generous compared to its predecessor but, thanks to the sloping roofline, the tall passengers will notice the headroom. The 2020 Sonata is the first Hyundai to come with a Digital Key, by which a smartphone can lock/unlock the car or start the engine. The owner can share the Digital Key with another person for a set period. The Sonata remembers seat positions, sound and lighting preferences, navigation, and everything in between.
The Sonata 2020's splashiest bit of tech is its Smart Parking Assistant feature. With just the press of the forward or backward button on the key fob, the driver can direct the car into any tight parking space, and then shut off the engine. Under the bonnet, the 2020 Sonata comes with a 2.5-liter engine, paired with four and a six-speed automatic. The mid-sizer does even better on fuel efficiency, too. All models come with AEB, Lane Follow Assist, Safe Exit Assist, Blind Spot Collision Warning, Active Cruise Control, and more. Head-up display and touch sensors on door handle also deserve special mention. No matter if you're in UAE for only a few days or staying for a month or more, we offer competitively priced daily, weekly, and monthly rentals. Get your 'Sonata trip' started by contacting us today.
Documents Requirements
Residents and UAE Nationals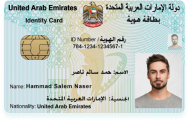 Copy of Driving License & Resident ID
Copy of Resident Visa
Passport Copy (Only for Residents)
Foreign Visitors

Original Passport or Copy
Original Visa or Copy
IDP & License Issued from Home Country
General Information
PAYMENT TYPE
Credit Card, Cash
Car options
APPLE CARPLAY / ANDROID AUTO
No
Car options
SECURITY AMOUNT
1000 AED (Optional)
PAI INSURANCE MONTHLY
100 AED (Optional)
PAI INSURANCE DAILY
20 AED (Optional)
SCDW (PER MONTH)
350 AED (Optional)
FREE DELIVERY (30 DAYS AND ABOVE)
Yes
24X7 CUSTOMER SUPPORT
Yes