Hyundai Santa Fe 2022 (or Similar)
Hyundai's fourth-generation crossover, the Santa Fe, is larger, safer and certainly more fuel-efficient as opposed to its competitors in the market. With this family vehicle, you can expect nothing but a comfortable and smooth travel experience. The cabin is warmly decorated with soft leather and fabrics, and the exquisite appearance of the dashboards, armrests, and door inlays allows it to stand out. This family-friendly SUV is regarded as a ruthless beast on the road in terms of fuel efficiency, driving comfort, and driving dynamics. The driver also gets to experience superior handling and power. The SUV comes with two different four-cylinder engines and a hybrid version introduced last year.
The appearance of the car was designed to give its a fresh and bold look. Given the smooth driving and handling, you can rest assured of a relaxed and comfortable drive. It is ideal for both short and long drives in the city. If you seek to rent the Hyundai Santa Fe in Dubai at an affordable price, Quick Lease Car Rental can help! With prices starting as low as AED 350 per day, you can drive around without having to burn a hole in your pocket. For details or to get started with your car rental process, send us an inquiry today!
Documents Requirements
Residents and UAE Nationals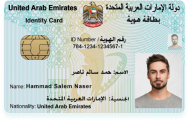 Copy of Driving License & Resident ID
Copy of Resident Visa
Passport Copy (Only for Residents)
Foreign Visitors

Original Passport or Copy
Original Visa or Copy
IDP & License Issued from Home Country
General Information
PAYMENT TYPE
Credit Card, Cash
Car options
APPLE CARPLAY / ANDROID AUTO
No
Car options
SECURITY AMOUNT
2000 AED (Optional)
PAI INSURANCE MONTHLY
100 AED (Optional)
PAI INSURANCE DAILY
20 AED (Optional)
SCDW (PER MONTH)
750 AED (Optional)
FREE DELIVERY (30 DAYS AND ABOVE)
Yes
24X7 CUSTOMER SUPPORT
Yes