Hyundai Kona 2020 Rental (or Similar)
The 2020 Hyundai Kona isn't just another crossover – it is instead decidedly city-friendly with stunning looks and better driving dynamics. The Kona 2020 is further distinguished from other crossovers by high-end safety features. Want to stand out while hitting the road? The Hyundai Kona 2020 is worth a shot. Speaking of the updates for 2020, the Kona gets a new SEL with a 4.2-inch color display. Next is the improved battery warmer system designed, especially considering the wintry days.
Furthermore, adaptive cruise control also joins Kona's updated spec sheet but is exclusive to the 'Ultimate' trim level. As for external styling and design, the Kona is a stunner with automatic headlights. Inside, the new Kona has a roomy cabin with bold detailing. High-quality fit & finish distinguishes the Kona from its competitors. Tech-savvy drivers love wireless charging, audio controls on the steering wheel, the 7-inch intuitive screen, Apple CarPlay, and Android Auto. A heads-up display is also included to keep the driver's attention on the road.

With foldable rear seats, the Kona has the roomiest cargo capacity (about 361 liters with upright rear seats and 1143 liters with folded rear seats). The 1.6-liter turbo engine is a boon for the spirited drivers out there. With a short wheelbase, advanced suspension, and impressive brakes, driving the 2020 Kona is relatively fun even on twisty roads. High-end driver assists are another biggest plus of this new subcompact crossover. Hyundai offers Smart Sense active safety features including auto braking, lane-keep assists, driver attention aids, and more. In terms of fuel economy, the Kona 2020's ratings are pretty good but not-so-impressive as some of its competitors. Rent a 2020 Hyundai Kona with us to comfortably experience the opulence of the United Arab Emirates. No-fuss, no hidden clauses – best daily, weekly, and monthly rates guaranteed!
Documents Requirements
Residents and UAE Nationals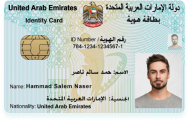 Copy of Driving License & Resident ID
Copy of Resident Visa
Passport Copy (Only for Residents)
Foreign Visitors

Original Passport or Copy
Original Visa or Copy
IDP & License Issued from Home Country
General Information
PAYMENT TYPE
Credit Card, Cash
Car options
APPLE CARPLAY / ANDROID AUTO
No
Car options
SECURITY AMOUNT
1000 AED (Optional)
PAI INSURANCE MONTHLY
100 ED (Optional)
PAI INSURANCE DAILY
20 AED (Optional)
SCDW (PER MONTH)
350 AED (Optional)
FREE DELIVERY (30 DAYS AND ABOVE)
Yes
24X7 CUSTOMER SUPPORT
Yes