Hyundai Elantra 2022 (or Similar)
For the 2022 model year, the Hyundai Elantra has been totally revamped with a lower, longer, and broader body that gives it a four-door coupe appearance. The vehicle now comes with a 10.25-inch touch screen and a hands-free liftgate. It also has an 8-inch touchscreen, wireless Apple CarPlay and Android Auto, HD Radio, a second USB port, and voice recognition as standard features. Hyundai Elantra is a popular choice in the mid-sized car market, as it has been extremely successful and has proven to be a great sedan. Both in traffic and on open roads, the Hyundai Elantra drives well. Ultimately, the Hyundai Elantra stands out, which is the best car for many customers.
The Hyundai Elantra 2022 is ideal for customers seeking to drive a luxurious vehicle at an affordable price. At Quick Lease Car Rental, we offer it at an affordable price along with flexible rental plans. Moreover, when you choose us, you get affordability with no compromise on quality. All our vehicles including the Hyundai Elantra is well-maintained and regularly serviced guaranteeing driver's a safe driving experience. Our team is adept with the latest tools and extensive knowledge to guide you in making an informed decision. To rent the Elantra 2022 in Dubai with us, send us an inquiry today!
Documents Requirements
Residents and UAE Nationals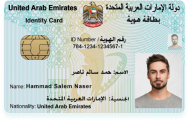 Copy of Driving License & Resident ID
Copy of Resident Visa
Passport Copy (Only for Residents)
Foreign Visitors

Original Passport or Copy
Original Visa or Copy
IDP & License Issued from Home Country
General Information
PAYMENT TYPE
Credit Card, Cash
Car options
APPLE CARPLAY / ANDROID AUTO
No
Car options
SECURITY AMOUNT
1000 AED (Optional)
PAI INSURANCE MONTHLY
100 AED (Optional)
PAI INSURANCE DAILY
20 AED (Optional)
SCDW (PER MONTH)
300 AED (Optional)
FREE DELIVERY (30 DAYS AND ABOVE)
Yes
24X7 CUSTOMER SUPPORT
Yes