Hyundai Creta Rental (or Similar)
Without a doubt in mind, the Hyundai has proved to be one of the best cars in the Hyundai series when it comes to the comfort level and utility. The new design definitely creates a positive impact. The first look of this car is unique and eccentric, which is why it creates a lasting impression in one's mind. As a whole, the Creta stands out from its rivals, and is built on a smoother and curved design which one will eventually get used to over a period of time. Coming to the interiors of this vehicle, the front seat can be comfortably adjusted according to your height. There is a lot of leg space in the Creta, enough for people with height above six feet as well. The headroom is also pretty decent. The cushion seats are comfortable and consists of a good thai support, and also has well-judged back-rest recline angle. Thus, you will be able to sit comfortable even when you are stuck in traffic.
Renting a Creta comes with a number of other additional features as well. These features include powered mirrors, headlamps, smartphone connectivity, Bose sound system, ambient lighting, bluelink connectivity, integrated air purifier, and many more. Rent it today with us at Quick Lease Car Rental and reap all the benefits offered.
Documents Requirements
Residents and UAE Nationals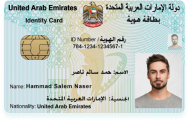 Copy of Driving License & Resident ID
Copy of Resident Visa
Passport Copy (Only for Residents)
Foreign Visitors

Original Passport or Copy
Original Visa or Copy
IDP & License Issued from Home Country
General Information
PAYMENT TYPE
Credit Card, Cash
Car options
APPLE CARPLAY / ANDROID AUTO
No
Car options
SECURITY AMOUNT
1000 AED (Optional)
PAI INSURANCE MONTHLY
100 AED (Optional)
PAI INSURANCE DAILY
20 AED (Optional)
SCDW (PER MONTH)
300 AED (Optional)
FREE DELIVERY (30 DAYS AND ABOVE)
Yes
24X7 CUSTOMER SUPPORT
Yes