Hyundai Accent 2022 (or Similar)
If you believe it's difficult to be thrifty while simultaneously driving a well-equipped new car, you should check the 2022 Hyundai Accent. The Accent comes in three trim levels, from the entry-level SE to the top-of-the-line Limited, so there's something for everyone. It's fun to drive in and easy to pitch into corners with enough speed to make the tires squeal. The Accent's cabin is large and functional, suitable for those who need a no-frills commuter car. It features higher-spec SEL and limited variants with more characteristics than a base model. In addition to its bold, modern design, the new Accent also features highly efficient powertrains and transmissions with six speeds for maximum fuel efficiency. The modest yet graceful appearance both inside and outside make this a worthwhile choice to consider. Essentially, the car lets you park easily and steer clear of the service bay as long as possible.
Safety is the most crucial aspect of the Accent, and it is equipped with advanced safety features that make it one of the most protected cars ever made. Accent demonstrates Hyundai's commitment to innovation on both the inside and out. Quick Lease Car Rental, a leading car rental in Dubai, now offers drivers the opportunity to rent and drive the car at unbelievable prices. Our plans are flexible and come with free service and maintenance and 24/7 support. So, in case of emergency, you can always rely on our efficient team.
Documents Requirements
Residents and UAE Nationals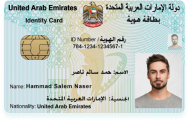 Copy of Driving License & Resident ID
Copy of Resident Visa
Passport Copy (Only for Residents)
Foreign Visitors

Original Passport or Copy
Original Visa or Copy
IDP & License Issued from Home Country
General Information
PAYMENT TYPE
Credit Card, Cash
Car options
APPLE CARPLAY / ANDROID AUTO
No
Car options
PAI INSURANCE MONTHLY
60 AED (optional)
PAI INSURANCE DAILY
5 AED (optional)
SCDW (PER MONTH)
250 AED (optional)
FREE DELIVERY (30 DAYS AND ABOVE)
Yes
24X7 CUSTOMER SUPPORT
Yes