Hyundai Accent 2019 Rental (or Similar)
The Hyundai Accent is among the finest subcompact vehicles ever produced. Every generation of the Hyundai Accent boasts the heavenly and seemingly impossible combination of a compact size and a spacious interior. However, it is only the 2019 model of the car which offers both of these things, along with the latest advancements in automotive technology. For example, the aforementioned roomy interior of the vehicle also features a 5-inch touchscreen, which can be used to navigate its audio system. This audio system is made up of four speakers, the typical radio expectations, a USB port, and Bluetooth connectivity. Seating comes in the form of five upholstered and adjustable seats. Meanwhile, the car's trunk is capable of holding up to ten typical shopping bags. This makes the Hyundai Accent 2019 the perfect car for anybody visiting the United Arab Emirates on a shopping vacation.
The engine of the Hyundai Accent 2019 is well equipped to handle the roads of the United Arab Emirates. A 4-cylinder engine, it promises 130 horsepower without being too taxing on the car's fuel gauge. While the vehicle's acceleration may not be able to match that of the sports cars here in Dubai, it offers everything one could need for a family drive around Dubai. This is why the Hyundai Accent 2015 is commonly recommended to those preparing for a family vacation to the UAE. If you and your family are visiting the country soon, you can rent this car from our garage for a daily price of just 87 AED. If you're staying for longer, take a look at our weekly and even our monthly rates. You'll soon see, we at Quick Lease, have a deal for every traveler!
Documents Requirements
Residents and UAE Nationals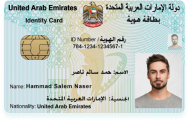 Copy of Driving License & Resident ID
Copy of Resident Visa
Passport Copy (Only for Residents)
Foreign Visitors

Original Passport or Copy
Original Visa or Copy
IDP & License Issued from Home Country
General Information
PAYMENT TYPE
Credit Card, Cash
Car options
APPLE CARPLAY / ANDROID AUTO
No
Car options
SECURITY AMOUNT
1000 AED (Optional)
PAI INSURANCE MONTHLY
100 AED (Optional)
PAI INSURANCE DAILY
20 AED (Optional)
SCDW (PER MONTH)
250 AED (Optional)
FREE DELIVERY (30 DAYS AND ABOVE)
Yes
24X7 CUSTOMER SUPPORT
Yes
VMD DAILY
5 AED (Optional)
VMD MONTHLY
60 AED (Optional)