Ford Fusion 2020 (or Similar)
You can get luxury at an affordable price when you consider the Ford Fusion. Ford is known to produce top-quality cars that meet the demands of everyday commuters while making the everyday journey as comfortable as possible. For something more eye-catching than the regular vehicle, the Ford Fusion is just what you need. With a reputation for producing outstanding vehicles that are not only aesthetically appealing but also highly functional, Ford has built a name as one of the most exquisite car manufacturers in the world. The American car brand has a variety of car models in its fleet, and although it is known for producing trucks, SUVs, and other heavy-duty cars, Fusion is one of the sedan-style models from the brand.
Fusion comes with a 4-seater capacity and unlike other models it has enough boot space with a luggage capacity of four. It has a petrol engine and uses an automatic transmission, with a mileage of 200. The sharp blue color provides a great contrast without being extra and is ideal for a signature statement of being bold and energetic. Other features include a parking sensor and cruise control. For a rental service, the Fusion is available for as low as AED 200, and cash or credit card payments are accepted. Contact us at Quick Lease Car Rental for our team to help you get started with the rental process.
Documents Requirements
Residents and UAE Nationals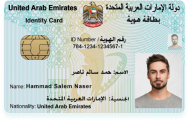 Copy of Driving License & Resident ID
Copy of Resident Visa
Passport Copy (Only for Residents)
Foreign Visitors

Original Passport or Copy
Original Visa or Copy
IDP & License Issued from Home Country
General Information
PAYMENT TYPE
Credit Card, Cash
Car options
APPLE CARPLAY / ANDROID AUTO
No
Car options
PAI INSURANCE MONTHLY
100 AED (Optional)
PAI INSURANCE DAILY
20 AED (Optional)
SCDW (PER MONTH)
350 AED (Optional)
FREE DELIVERY (30 DAYS AND ABOVE)
Yes
24X7 CUSTOMER SUPPORT
Yes