Ford Fiesta Hatchback 2015 (or Similar)
The car is indeed a Fiesta, and sure drives like one as well. After receiving many critics from various individuals, the vehicle has revamped to an entirely new version. Now a smooth tablet has replaced the old gritty display screen with decent connectivity. The dashboard has been completely restyled to suit the new features. While the exteriors haven't had many amendments to it, they did, however, remove the extra creases and gave the car a curvier look. A 3-cylinder engine now replaces the old 1.25 liter engine. Bigger wheels and an updated brake system allow the driver excellent control and grip over the car.
Drive through the streets of Dubai, to experience the smooth drive that this car offers. The advanced cruise control option of this car enables the steering wheel to stay in the same lane, so you can drive hands-free. The double laminated windscreen helps in muffling the noise outside the car. The seats of the Fiesta are equipped with a range of adjustment levels, allowing you to adjust the seat to your desired position. It is beneficial, as you now can drive in a much more comfortable state than before. The touch screen on the dashboard now comes with a navigation feature, making it easier for you to drive to any location without any difficulty. Quick Lease Car Rentals gives you a free pick-up and delivery on the Ford Fiesta. You can also choose from their flexible renting plans, depending on your needs. There is a limited-time promotion on the car, so you get to drive this feisty car at an affordable rate.
Rent the Ford Fiesta as it's beautiful, refined, comfortable to drive in, and comes with more dynamics than ever before. While it may not be as spacious and doesn't come with world-class cabin quality, it is, however, not a deal-breaker for most of our customers. For rental or other inquiries, you may reach out to us on +971565076010. We are also available online for a quick chat, in case you can't reach out to us on the phone. Get in touch with us before our car rental deals expire. You don't want to miss out on these fantastic deals that we have to offer.
Documents Requirements
Residents and UAE Nationals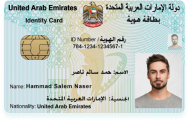 Copy of Driving License & Resident ID
Copy of Resident Visa
Passport Copy (Only for Residents)
Foreign Visitors

Original Passport or Copy
Original Visa or Copy
IDP & License Issued from Home Country
Car options
APPLE CARPLAY / ANDROID AUTO
No
Car options
FREE DELIVERY (30 DAYS AND ABOVE)
Yes
24X7 CUSTOMER SUPPORT
Yes