Ford Explorer 2015 Rental (or Similar)
For many people, a visit to the United Arab Emirates is a once in a lifetime experience. For that reason, we often advise those planning a vacation to the country to try to bring along as many friends and family members to share in the magic of the trip. Of course, visiting the UAE with a large group of people necessitates a vehicle with a large seating capacity. This is largely why the Ford Explorer 2015 has become so popular among the nation's driving tourists. The Ford Explorer 2015 boasts a seating capacity of seven people, with ample leg and headroom complementing each of its seats. The seats themselves are available with delicate leather upholstery, which provide maximum comfort even during long-haul drives across the country. When you have six passengers in your car, you may be a little more concerned about safety than you would be if you were driving alone. Ford understands that, which is why the automotive giant makes this car available with a rearview camera for safer parking and reversing. Additional safety features come in the form of blind spot monitoring, adaptive cruise control, and forward collision warning. Meanwhile, you can keep your passengers entertained via the vehicle's 6-speaker stereo system. Owing to the car's auxiliary audio input, USB ports, and Bluetooth connectivity, this sound system can play audio from the radio, smartphones, tablets, and similar devices.
Ford equipped the 2015 edition of the Explorer with a 290-horsepower V6 engine. This engine comes standard, but there are a number of alternative engines for drivers of the car to choose from. For example, a 240-horsepower 4-cylinder engine and a 365-horsepower engine are also available. Quick Lease offers some of the most affordable rates on the Ford Explorer 2015 of any garage in the UAE. Choose us and you can rent this car for as little as 214 AED per day.
Documents Requirements
Residents and UAE Nationals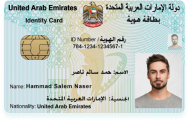 Copy of Driving License & Resident ID
Copy of Resident Visa
Passport Copy (Only for Residents)
Foreign Visitors

Original Passport or Copy
Original Visa or Copy
IDP & License Issued from Home Country
Car options
APPLE CARPLAY / ANDROID AUTO
No
Car options
PAI INSURANCE MONTHLY
60 AED
PAI INSURANCE DAILY
5 AED
FREE DELIVERY (30 DAYS AND ABOVE)
Yes
24X7 CUSTOMER SUPPORT
Yes