Ford Eco Sport 2015 Rental (or Similar)
Are you visiting the United Arab Emirates as part of a family vacation? If so, you should consider renting an SUV for the duration of your stay in the country. Specifically, you should consider renting the Ford Eco Sport 2015. The Ford Eco Sport range has been churning out some of the finest SUVs in the history of the Ford brand for years now. The 2015 model of the SUV serves to further Ford's reputation for excellence, as well as the line's reputation for feature-rich and spacious vehicles. Much like many of its predecessors, the rear door of the Ford Eco Sport 2015 is opened from the side as opposed to the more traditional manner. In a welcome change, however, this door can be partially opened, which can greatly simplify the process of loading the car up. It's when you get inside the 2015 Ford Eco Sport that the differences between this model and its predecessors really start to present themselves. The digital instrument panel of this model has been almost totally redesigned. Compared to earlier alternatives in the Eco Sport range, the digital instrument panel of the 2015 model is more intuitive and makes monitoring the most vital components of the car a breeze. Speaking of vital components, the Ford Eco Sport 2015 comes equipped with a 1.5 4-cylinder engine. This engine is capable of 109 horsepower at 6300 RPM.
It's all well and good for us to tell you about the specs and features of the Ford Eco Sport 2015. However, if you really want to experience the excitement of this car, you're going to have to get behind its wheel for yourself. This you can do by renting it from us at Quick Lease. We offer the most affordable rates amongst the many rental garages in UAE. For just 105 AED per day, the Ford Eco Sport 2015 can be yours!
Documents Requirements
Residents and UAE Nationals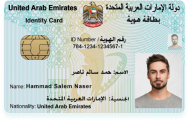 Copy of Driving License & Resident ID
Copy of Resident Visa
Passport Copy (Only for Residents)
Foreign Visitors

Original Passport or Copy
Original Visa or Copy
IDP & License Issued from Home Country
Car options
APPLE CARPLAY / ANDROID AUTO
No
Car options
PAI INSURANCE MONTHLY
60 AED
PAI INSURANCE DAILY
5 AED
FREE DELIVERY (30 DAYS AND ABOVE)
Yes
24X7 CUSTOMER SUPPORT
Yes