Rent Ferrari 812 Superfast 2018 (or Similar)
Superfast is the name of this Ferrari, and superfast it is. This Italian sports car is powered by a V12 engine with 789 horsepower that goes from 0 to 60mph in 2.8 seconds. This brilliant piece of machinery attracts crowds from miles and can be heard coming from even further away with its deafening roar. This car may be superfast, but it is also super comfortable and easy to drive. When you look at this vehicle, it is very evident that its speeding ability inspired the design of the car. Every line and curve is ergonomically designed to provide a specific purpose through each feature. If you can convince a passenger to drive along with you, they might appreciate the second screen that allows them to observe the technology, speed, navigation systems, and vehicle traction control.
The cockpit looks like one from an F1 supercar, and you are sure to feel like a race car driver behind the wheel. The controls on the steering wheel are quite complicated, so you may take a while to understand how they work. From the complicated menus on the steering wheel, you will be able to control the suspension, driving modes, and wipers. The infotainment system includes Bluetooth connectivity and easy plug and play for your smartphone. Quick Lease Car Rentals are there for our clients, and we aim to provide you with the best deals on rental vehicles. Our vehicles are sent for services regularly and are available on long-term and short-term leasing options. Take the car for a spin on the streets of Dubai and show off against other vehicles on the road. It is an eye-catcher and will grab everyone's attention at every nook and corner.
Documents Requirements
Residents and UAE Nationals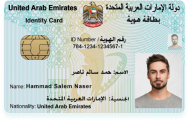 Copy of Driving License & Resident ID
Copy of Resident Visa
Passport Copy (Only for Residents)
Foreign Visitors

Original Passport or Copy
Original Visa or Copy
IDP & License Issued from Home Country
General Information
PAYMENT TYPE
Credit Card, Cash
Car options
APPLE CARPLAY / ANDROID AUTO
Yes
Car options
PAI INSURANCE MONTHLY
60 AED (optional)
PAI INSURANCE DAILY
5 AED (optional)
FREE DELIVERY (30 DAYS AND ABOVE)
Yes
24X7 CUSTOMER SUPPORT
Yes