Rent Ferrari 488 Spider 2018 (or Similar)
The Ferrari Spider is a masterpiece that offers uncompromising performance that is beautiful as well as functional. If you are cruising around the beachfront it's easy to take the top down so that you can feel the sunlight on your skin. The Spider has strong sharp lines and a modern front design that gives the car is a vicious-looking appearance.in just 14 seconds you can accelerate to 45km/h. under the hood, you will find a 3.9-liter twin-turbo V8 engine and has a 7-speed automatic gearbox. The Ferrari drives like a dream and there is no lag though driving at very high speeds requires a certain amount of attention especially when navigating sharp corners. The magnetic suspension and shock absorbers ensure that your ride is smooth. If you are faced with a very bumpy road simply hit the bumpy road mode option button and you won't feel a bump from that point forward.
As you step in, you will notice the leather coverings on the seats, offering every individual extreme comfort. The 2-door convertible has an infotainment system, with advanced technology. The vehicle places the driver in a very convenient location. When you drive the Ferrari, it gives you the adrenaline rush like no other. The open rooftop feature allows you to soak in the sun as you drive through the streets of Dubai. It also allows you to have a better view of the city. Enjoy your driving experience by leasing this vehicle from Quick Lease Car Rentals, and you won't be disappointed. You may speak to one of our consultants, who will offer you a deal like no other. If you plan on staying in Dubai for long, you should consider our long-term leasing package. Regular vehicle testing is mandatory at our leasing company before we offer it to the client. For any further queries or information regarding the vehicle, you can always reach out to us.
Documents Requirements
Residents and UAE Nationals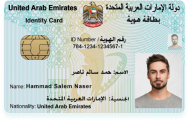 Copy of Driving License & Resident ID
Copy of Resident Visa
Passport Copy (Only for Residents)
Foreign Visitors

Original Passport or Copy
Original Visa or Copy
IDP & License Issued from Home Country
General Information
PAYMENT TYPE
Credit Card, Cash
Car options
APPLE CARPLAY / ANDROID AUTO
Yes
Car options
PAI INSURANCE MONTHLY
60 AED (optional)
PAI INSURANCE DAILY
5 AED (optional)
FREE DELIVERY (30 DAYS AND ABOVE)
Yes
24X7 CUSTOMER SUPPORT
Yes