Ferrari 488 GTB 2018 Rental (or Similar)
Ferrari is a brand that is synonymous with fast, flashy sports cars. Almost every that some point in their life has dreamt of driving in a Ferrari. At Quick Lease Car Rentals, we can help this dream a reality with our selection of Ferrari cars on rent. The 2018 Ferrari 488 GTB is drool-worthy. This ultimate sports vehicle is a 2-seater, and its sleek design is guaranteed to up your selfie game. The mid-mounted twin-turbo 3.9-liter V-8 engine has ferocious acceleration power that is sure to thrill and delight you as it goes from 0 to 60 in 3 seconds. Yes, it is fast, but it's also stable and can handle even the tightest corners smoothly.
The luxury of this vehicle doesn't stop there; sit back comfortably in its elegant leather seats while you admire the carbon fiber and metal accents that add a touch of class. Although it lags behind its competitors in terms of the available infotainment features, the spacious interior is geared towards drivability, and everything can be controlled through the digital display located on the steering wheel. Change driving modes with a simple click of a button. Feel like a child again as you navigate the streets of Dubai in this confidence-inspiring plaything that will have you feeling like a millionaire. At Quick Lease Car Rentals, you will be happy to know that the Ferrari 488 GTB doesn't come with a million-dollar price tag, you can easily rent it on either long- or short-term durations at highly affordable prices. Our friendly approach to dealing with customers helps us to match you with the perfect vehicle to suit your needs. We prioritize safety and ensure that all our vehicles are sent in for regular maintenance and adhere to the highest safety regulations.
Documents Requirements
Residents and UAE Nationals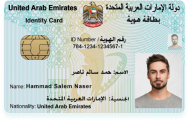 Copy of Driving License & Resident ID
Copy of Resident Visa
Passport Copy (Only for Residents)
Foreign Visitors

Original Passport or Copy
Original Visa or Copy
IDP & License Issued from Home Country
General Information
PAYMENT TYPE
Credit Card, Cash
Car options
APPLE CARPLAY / ANDROID AUTO
Yes
Car options
PAI INSURANCE MONTHLY
60 AED (optional)
PAI INSURANCE DAILY
5 AED (optional)
FREE DELIVERY (30 DAYS AND ABOVE)
Yes
24X7 CUSTOMER SUPPORT
Yes