Chevrolet Spark 2019 Rental Dubai (or Similar)
If you are looking for a car that looks dainty on the outside but is tough on the inside, look no further than this Chevrolet Spark 2019 model. When you rent the Chevrolet Spark, you may notice that the car doesn't have the power to zoom through other cars on the highway. Nonetheless, its feature of gliding through the street makes the Chevy Spark rental, the most desired rental car in Dubai, especially to combat the traffic. This 5-seater hatchback may not be the biggest vehicle in its class; however, with foldable rear seats, customers can customize their rides based on their immediate requirements. If you plan on touring Dubai for a short period or want a permanent rental solution for your day-day travels needs within the Emirate, the Spark rent a car would be ideal.
Apart from this, the interiors of the Chevy Spark rental are a combination of sleek and modern design, coupled with excellent quality materials. The infotainment system is compatible with both Android and Apple phones, the whole operating system being pretty straightforward. The Chevrolet Spark rental car comes equipped with advanced features such as rearview camera and parking sensors, making it a lot easier when parking, especially in tight spaces. For a small family of four or someone who is here on a solo trip, you definitely won't regret your decision to rent the Chevrolet Spark in Dubai.
For more details on how you can hire a Chevrolet Spark 2019 in Dubai through us, you may get in touch with us on 800-78425. At Quick Lease Car Rentals, we have an expansive inventory of rental cars, each well-maintained and regularly sanitized. So, when you rent the Chevrolet Spark, rest assured, you will only receive premium quality. To hire the Chevrolet Spark in Dubai, get in touch with our team today!
Documents Requirements
Residents and UAE Nationals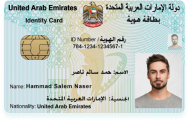 Copy of Driving License & Resident ID
Copy of Resident Visa
Passport Copy (Only for Residents)
Foreign Visitors

Original Passport or Copy
Original Visa or Copy
IDP & License Issued from Home Country
Car options
APPLE CARPLAY / ANDROID AUTO
No
Car options
FREE DELIVERY (30 DAYS AND ABOVE)
Yes
24X7 CUSTOMER SUPPORT
Yes