Chevrolet Impala 2019 Rental (or Similar)
The Chevrolet Impala to this day is one of the most sought-after sedans on the market. First launched in 1957, Impala was a powerhouse model, especially during the mid-'60s. Although its demand waned since then, it has experienced somewhat of a resurgence following the launch of its 10th generation model. Equipped with a robust 3.6L V6 engine, the 2019 edition of the Chevrolet Impala more or less rides like a luxury sedan, and you cannot go wrong with this option. Another reason as to why the 2019 Chevrolet Impala stands out in its class is due to its comfortable handling and perfect on-road balance. At Quick Lease Car Rentals, we offer the Premier edition of the Chevrolet Impala with an elegant exterior body and spaciously designed interiors with leather seating and seat heating feature.
Another reason as to why the Chevrolet Impala is a popular rental choice in Dubai is due to its superior navigation setup and infotainment systems. Some of the key interior features that the vehicle comes with include wireless device charging station, dual-zone automatic climate control, xenon headlights, leather-wrapped steering wheel, and built-in Wi-Fi hotspot. Some of the safety features offered by the vehicle include ten standard airbags, rear-view camera, blind zone alert system, and a StabiliTrak electronic stability control system. Unlike other sedans in its class, the vehicle is convincing due to its 4-cylinder V6 Ecotec Engine. The mated engines make it possible for the Chevrolet Impala to run through its 6-speed automatic transmission smoothly.
If you are hoping to rent the 2019 Chevrolet Impala for your travels in Dubai, get in touch with our team by sending an inquiry or call us at 800-78425.
Documents Requirements
Residents and UAE Nationals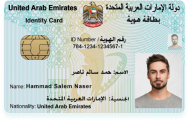 Copy of Driving License & Resident ID
Copy of Resident Visa
Passport Copy (Only for Residents)
Foreign Visitors

Original Passport or Copy
Original Visa or Copy
IDP & License Issued from Home Country
General Information
PAYMENT TYPE
Credit Card, Cash
Car options
APPLE CARPLAY / ANDROID AUTO
No
Car options
SECURITY AMOUNT
1000 AED (Optional)
PAI INSURANCE MONTHLY
100 AED (Optional)
PAI INSURANCE DAILY
20 AED (Optional)
SCDW (PER MONTH)
360 AED (Optional)
FREE DELIVERY (30 DAYS AND ABOVE)
Yes
24X7 CUSTOMER SUPPORT
Yes