Chevrolet Cruze 2016 Rental (or Similar)
When you're driving in a city as busy as Dubai, a small car is always beneficial. It allows you to easily pass through cars and also makes it easy to park anywhere. Of course, a small car with the power of a larger model isn't all that easy to find. That's what makes the Chevrolet Cruze 2015 so special. As compact a car as a manufacturer could hope to produce, the Chevrolet Cruze boasts slight yet captivating exterior features, allowing it to be easily maneuvered into tight spaces. As a matter of fact, the exterior features of the 2015 Cruze are virtually entirely redesigned. This means you'll stand out from every other car on the road, even those in the Cruze range! Inside the car, you'll find five upholstered seats, providing plenty of room for the entire family. The spaciousness of the 2015 Chevy Cruze even extends to its trunk, which offers in excess of 13 cubic feet. So now you'll be able to load the trunk up with all of your luggage and still have space for a few shopping bags.
The Chevrolet Cruze 2015 comes fitted with a 4-cylinder engine that is capable of 138 horsepower. However, there is also the option of a turbodiesel engine that is capable of a staggering 151 horsepower. Additionally, Chevy manufactures the car with the option of a 6-speed manual transmission system or a 6-speed automatic transmission system. All engines promise superb fuel economy, so you won't have to worry about dropping cash needlessly. If saving money is your primary aim when renting the Chevrolet Cruze 2015, you should be sure to rent it from us at Quick Lease. We offer this car at a staggeringly low daily rate of just 87 AED.
Documents Requirements
Residents and UAE Nationals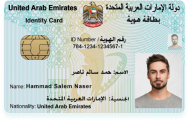 Copy of Driving License & Resident ID
Copy of Resident Visa
Passport Copy (Only for Residents)
Foreign Visitors

Original Passport or Copy
Original Visa or Copy
IDP & License Issued from Home Country
Car options
APPLE CARPLAY / ANDROID AUTO
No
Car options
PAI INSURANCE MONTHLY
60 AED
PAI INSURANCE DAILY
5 AED
FREE DELIVERY (30 DAYS AND ABOVE)
Yes
24X7 CUSTOMER SUPPORT
Yes