Chevrolet Corvette 2018 Rental (or Similar)
The 2018 Chevrolet Corvette presents itself as a dream car for every car enthusiast. This time again, it has outdone itself in terms of looks, features, and performance. The 2018 Chevrolet Corvette boasts 455 HP at 600 RPM giving you all the power you need to get around on your dream vacation. Corvette has added 20-inch rim wheels to their list of upgrades for the 2018 edition of their vehicle. With emergency brake assist, dual airbags, traction control, and stability assist, you can assure yourself that your car is safe and sound. It also ensures complete safety to you and your passenger. Impress the crowd with this beauty, and cruise through the streets of Dubai. It is sure to make a lot of heads turn.
The added features highlight the characteristics vehicle, making it an excellent choice for anyone. With a total of nine speakers, you can be surrounded by the best music experience that cars have to offer. Insert a USB disk into the USB port or connect your cell phone directly with the Bluetooth function. Air conditioning, cup holders, and bucket leather seats ensure that you will be relaxed and calm while driving. There are a range of interior and exterior colours to compliment your personality. Do not compromise quality – the 2018 Chevrolet Corvette is at the forefront of its design and innovation. It is available for an affordable rental price right here at Quick Lease Car Rentals. We promise not to disappoint, offering you only the high-quality vehicles.
Documents Requirements
Residents and UAE Nationals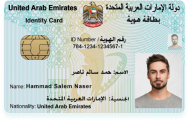 Copy of Driving License & Resident ID
Copy of Resident Visa
Passport Copy (Only for Residents)
Foreign Visitors

Original Passport or Copy
Original Visa or Copy
IDP & License Issued from Home Country
Car options
APPLE CARPLAY / ANDROID AUTO
Yes
Car options
FREE DELIVERY (30 DAYS AND ABOVE)
Yes
24X7 CUSTOMER SUPPORT
Yes