Chevrolet Blazer 2020 (or Similar)
With the magnificent Chevrolet Blazer, you may travel in elegance. The Blazer is a 2020 model with cutting-edge technology that makes it appropriate for today's drivers. It's a 5-door vehicle with seating for five people. This provides sufficient space for a family or a group of friends to embark on a road trip together. The boot capacity isn't as vast, but it can fit up to four people's luggage. The vehicle is powered by a petrol engine and has an automated transmission. Because various camping items, such as tents, may be mounted on the roof, the Blazer is excellent for a camping trip. The mileage is good, and the fuel consumption is average. The Chevrolet Blazer is available on request and payment plans are flexible and affordable.
To rent the Chevrolet Blazer, we at Quick Lease Car Rental can help. We have a team of specialists who ensure regular cleaning, servicing and sanitization of the car. This way, we can assure our customers of quality and reliability. If you want to rent the car, send us an inquiry and we'll respond at the earliest.
Documents Requirements
Residents and UAE Nationals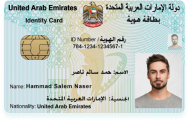 Copy of Driving License & Resident ID
Copy of Resident Visa
Passport Copy (Only for Residents)
Foreign Visitors

Original Passport or Copy
Original Visa or Copy
IDP & License Issued from Home Country
Car options
APPLE CARPLAY / ANDROID AUTO
Car options
FREE DELIVERY (30 DAYS AND ABOVE)