START YOUR YEAR CADILLAC ESCALADE 2024 RENTAL (or Similar)
Be among the first to drive the highly anticipated 2024 Cadillac Escalade, as it arrives with a mid-cycle refresh that sets a new standard in luxury SUVs. At Quick Lease, we're proud to provide you with the opportunity to rent Cadillac Escalade, but before that, let's preview the refreshed design with our exclusive rendering of the 2024 Cadillac Escalade Sport trim.
Drawing inspiration from the captivating styling of the 2023 Cadillac Escalade-V, the 2024 Escalade Sport showcases a more aggressive and sporty aesthetic. With its refined lines and powerful presence, this luxury SUV is the epitome of performance and sophistication.
When you get a Cadillac Escalade rental, you'll notice the headlights now positioned lower on the front bumper, creating a distinctive look. These headlights, nestled within the vertical daylight running light strip, take design cues from the acclaimed Cadillac Lyriq, seamlessly blending innovation and elegance.
You can also see other bold styling elements from the Escalade-V, such as an aggressive front fascia, lower bumper trim, and a captivating grille design with striking grille mesh. While our rendering offers a glimpse of what to expect, the heavily camouflaged prototypes seen during road testing indicate that the front end will undergo significant enhancements.
RENT CADILLAC ESCALADE TO ESCAPE IN STYLE
The 2024 Cadillac Escalade is not only about stunning design but also features a host of exciting updates. Spy shots suggest a new infotainment screen and a redesigned dash with added space for a larger display. These interior enhancements further elevate the Escalade's luxury and technological prowess. With these luxuries to enjoy, you should give it a go to rent Cadillac Dubai.
Scheduled for regular production (SORP) in November 2023, the 2024 Cadillac Escalade will offer an impressive lineup of powertrains. You can expect the renowned naturally aspirated 6.2L V8 L87 gasoline engine, delivering 420 horsepower and 460 pound-feet of torque. The supercharged 6.2L V8 LT4 will also be available, generating an exhilarating 682 horsepower and 653 pound-feet of torque. Additionally, the updated 3.0L I6 LZ0 Duramax engine, producing 305 horsepower and 495 pound-feet of torque, will replace the turbodiesel variant.
Built on the reliable GM T1 platform, which underpins all GM full-size SUVs, the 2024 Escalade promises exceptional performance and a smooth driving experience. Crafted meticulously, it will be produced at the renowned GM Arlington plant in Texas. Take your chance to rent Cadillac Escalade 2024 from Quick Lease and experience the pinnacle of luxury and style on the roads of Dubai. Indulge in its captivating design, advanced features, and powerful performance, setting new standards for premium SUVs.
Documents Requirements
Residents and UAE Nationals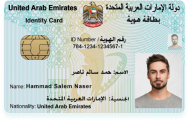 Copy of Driving License & Resident ID
Copy of Resident Visa
Passport Copy (Only for Residents)
Foreign Visitors

Original Passport or Copy
Original Visa or Copy
IDP & License Issued from Home Country
General Information
PAYMENT TYPE
Credit Card, Cash
Car options
APPLE CARPLAY / ANDROID AUTO
Yes
Car options
FREE DELIVERY (30 DAYS AND ABOVE)
Yes
24X7 CUSTOMER SUPPORT
Yes