RENT BMW X5 2025 MODEL BECAUSE IT'S AMAZING (or Similar)
BMW is returning to its usual practice of giving its vehicles a facelift, and the latest model to receive this treatment is the 2024 BMW X5, codenamed G05. After approximately four years on the market, this luxury SUV is undergoing changes both inside and out, as well as under the hood. While the previous X5 skipped the Life Cycle Impulse, BMW is now making amends with this updated version. So contact Quick Lease and get yourself a BMW X5 rent a car.
Unlike its three-row sibling's more daring mid-cycle restyling, the X7, the 2024 BMW X5 Facelift takes a more conservative approach, which many would argue is a wise choice.
WHAT BMW X5 RENT A CAR OFFERS
Starting at the front, the most noticeable change is the redesigned headlights, which are now 35 millimetres (1.4 inches) narrower than before and feature arrow-shaped daytime running lights. These DRLs also serve as turn signals, pointing outwards for enhanced visibility. When you rent BMW X5, you will notice its updated headlights give the front fascia a sleeker look and accompany mildly refreshed kidney grilles, now featuring illumination for the first time. On select models like the sDrive40i, xDrive40i, and xDrive50e, the grille automatically lights up when the doors are opened, but it can also be manually deactivated through the iDrive system.
BMW's designers have also made adjustments to the front bumper's air curtains, which now feature a curved element available in black or chrome, depending on the version. Moving to the rear, the 2024 BMW X5 Facelift showcases updated taillights with fibre-optic light elements, incorporating a horizontal layout that forms an "X" motif, adding a fresh touch to the familiar "L" theme. You must be wondering about the BMW x5 rental price. Then let us tell you that the rental prices at Quick Lease are pocket-friendly.
The exterior design of the X5 depends on whether it is equipped with the M Sport Package or not. With the package installed, the X5 gains M-specific design enhancements, glossy black roof rails, and a Shadowline trim. At the rear, there's a trapezoidal exhaust finisher and a dark apron inlay. Opting for the M Sport Professional package grants the grille surround a matte black appearance, while the exhaust tailpipe trim receives a black chrome finish. Additionally, the headlights are darkened, and the M Sport brakes come with blue or red callipers when you rent a car BMW X5. However, the M Sport exhaust is only available as standard on the M Performance version and cannot be equipped on the plug-in hybrid variant.
Documents Requirements
Residents and UAE Nationals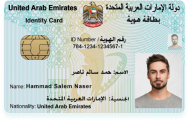 Copy of Driving License & Resident ID
Copy of Resident Visa
Passport Copy (Only for Residents)
Foreign Visitors

Original Passport or Copy
Original Visa or Copy
IDP & License Issued from Home Country
General Information
PAYMENT TYPE
Credit Card, Cash
Car options
APPLE CARPLAY / ANDROID AUTO
Yes
Car options
FREE DELIVERY (30 DAYS AND ABOVE)
Yes
24X7 CUSTOMER SUPPORT
Yes